Good luck to the 7th and 8th grade Lady Hawks volleyball teams this week! They have their first game of the season Monday at HOME against Union County, and then they play at HOME again Tuesday night against South Adams. Games will be played at Driver beginning at 6pm; we would love to have your support in cheering these ladies on! #GoHawks 🏐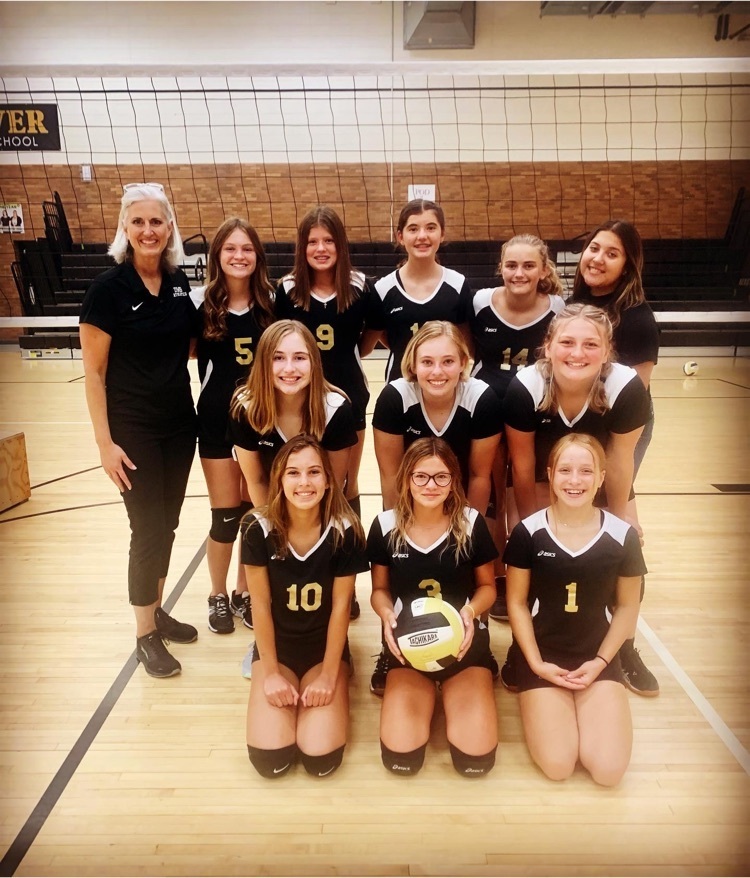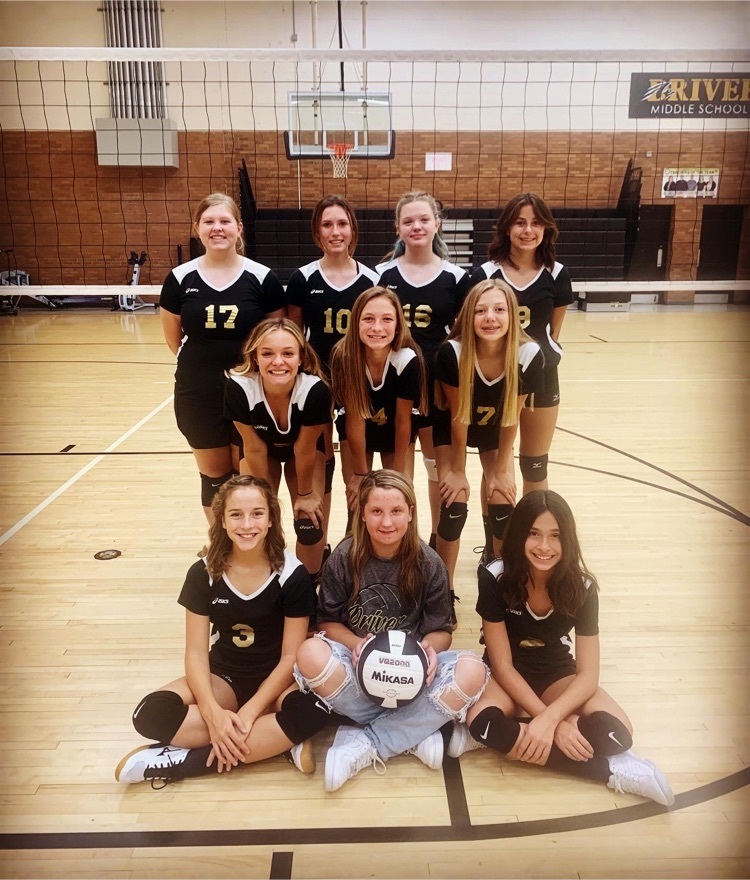 We are hiring Food Service Workers & Kitchen Leads. Join a team that makes a difference serving Randolph Central School's students. Click the link below for more information.
https://5il.co/xk1n

The winning class for the PRIDE door decorating contest is.... Mr. Curts' class! The runner up is Mr. Ehrhart's class, with Ms. Kocher's group coming in third. Thank you to all of the groups who participated and helped display PRIDE at Driver!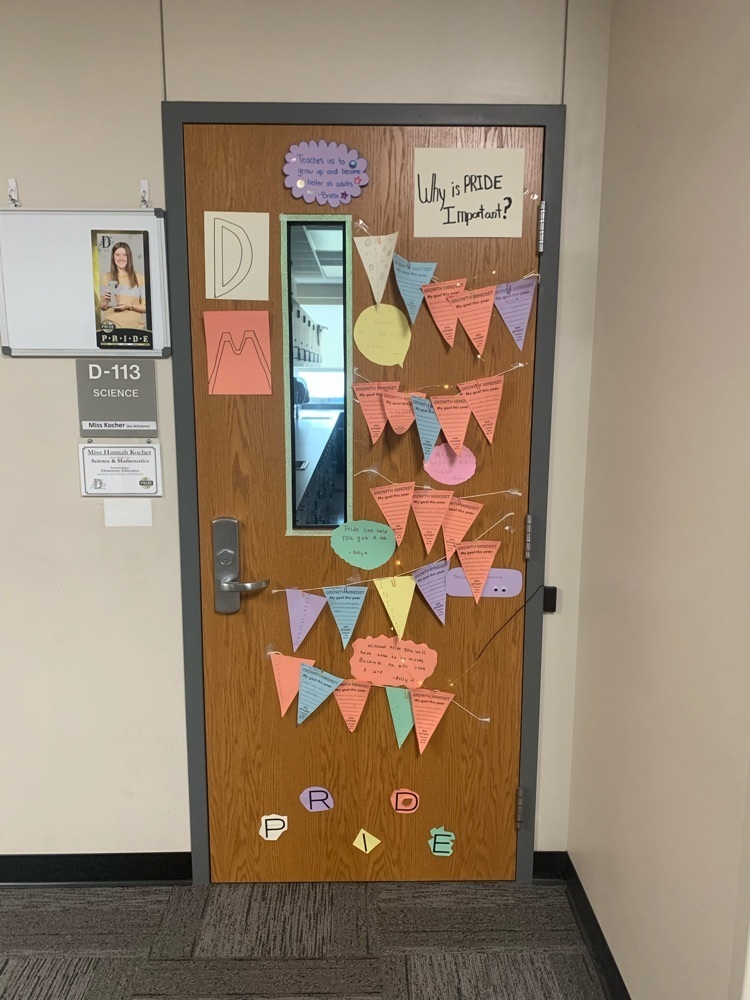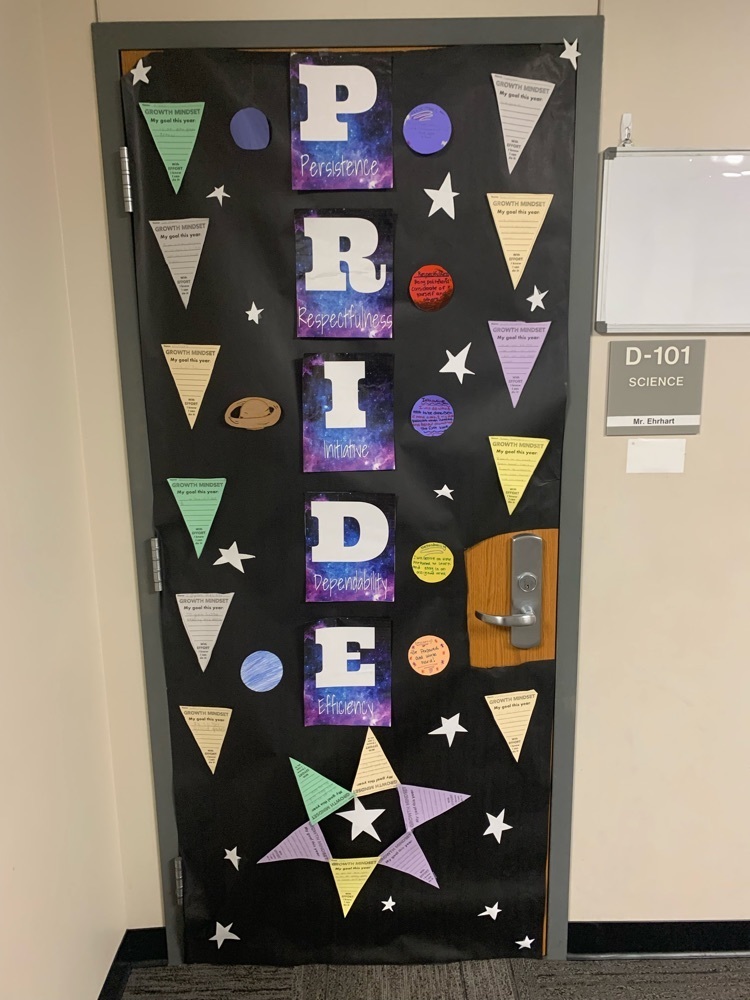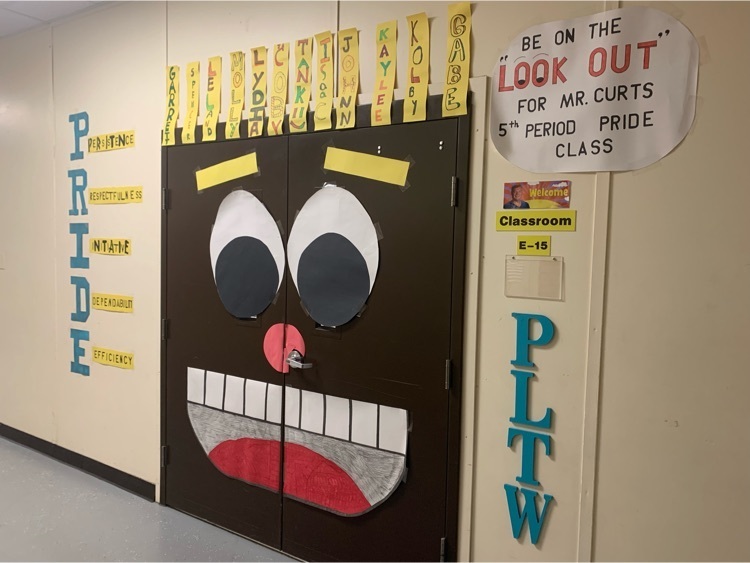 Reminder: Pictures for DMS/WCHS students will be tomorrow (8/19). Order forms were sent home last week. Please ask your student if you haven't seen the form yet. Extra forms are available in the DMS office.

DMS Families, Thursday, August 19th will be picture day for the middle school and high school. Picture forms were sent home yesterday (8/12/21). Please ask your students for the form if you have not seen it yet. If you have any questions, please feel free to reach out to the Driver Office. GO HAWKS!

Tomorrow is the first student day for Randolph Central School Corporation. The doors at DMS open at 8:00 a.m. and class starts at 8:22 a.m. Tomorrow is an early dismissal Wednesday so bus riders will be dismissed at 2:25p.m. and walkers/riders will be dismissed at 2:31 p.m. Those students staying for a practice will report to the DMS gym at 2:31 p.m. to be supervised until their event. Meals will be provided to those students if they wish to take one while they wait. If you have any questions please feel free to contact the DMS office. We look forward to seeing everyone tomorrow! GO HAWKS!

Driver Middle School schedules are now accurate and should be accessible through the student's Unified Classroom account. A paper copy will be handed out on the first day of school and at the 6th grade open house. If you would like a paper copy before then, please come to the DMS office on Monday or Tuesday of next week between the hours of 10a.m.-3:30 p.m.

Our Summer STEM Academy students ended their second week with frog dissections! 🐸 Shout out to everyone who attended this year, and to our awesome teachers leading instruction, we hope you had a blast!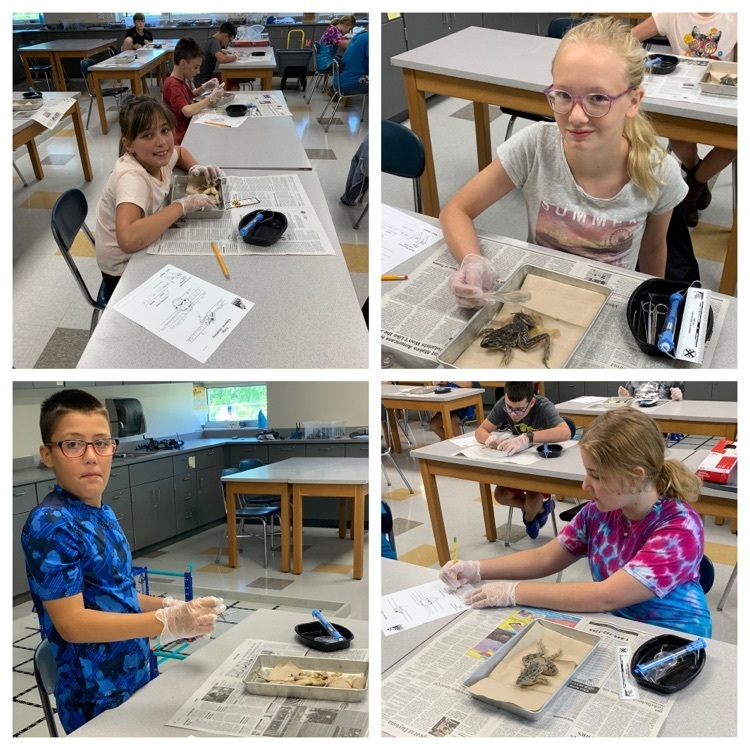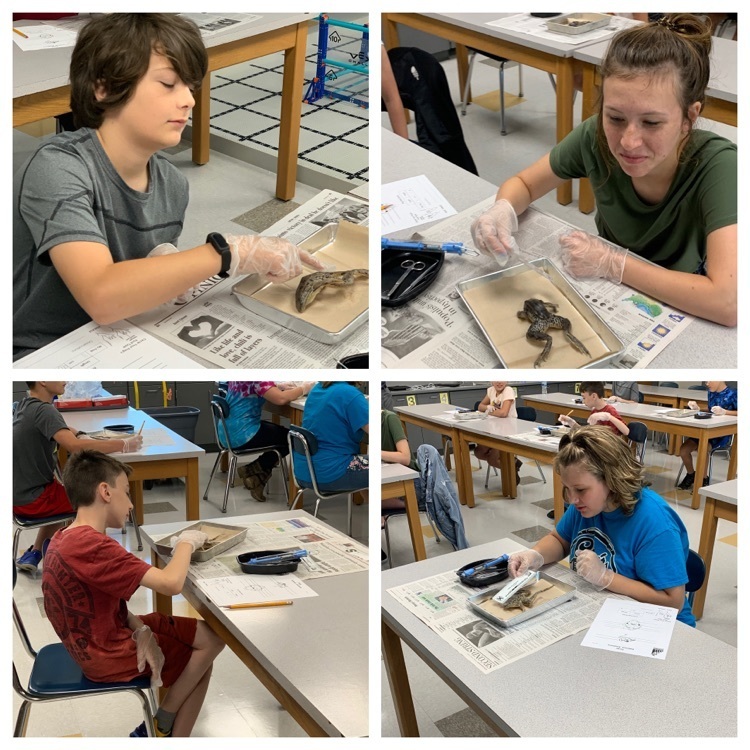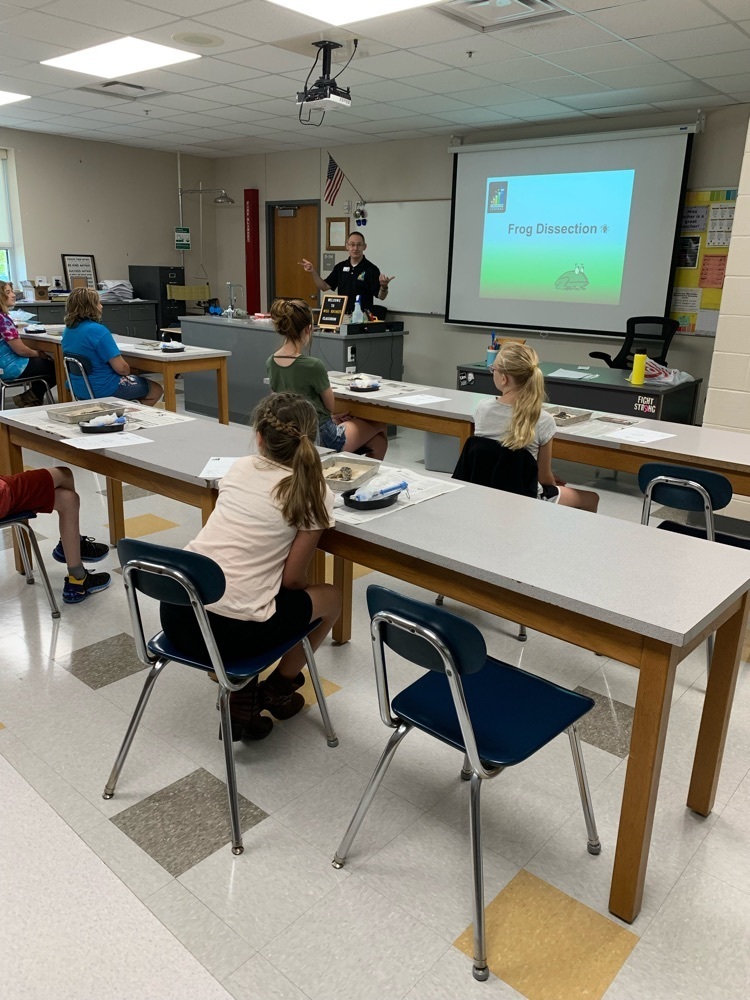 7th and 8th Grade Driver Middle School Football Sign-up and equipment handout will be Tuesday August 10th in the DMS gym for 6:30 - 7:00pm. Practice will begin on August 11th right after school until 5:30pm. ALL athletes must have a current physical on file to participate.

DMS Cross Country will start on Wednesday (8/11/21) at 3:30 p.m. Practices will be Monday-Thursday and will be over at 4:45 p.m. Please pick your student up at door 21. All athletes must have their physical on file prior to starting practice.

The following books are available from the DMS office. If you have an interest in any of these books please contact Stephanie Baldwin in the DMS office by the end of the day on Friday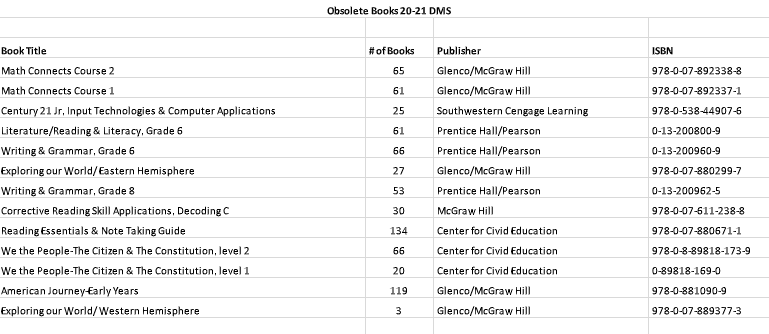 The Winchester Community High School and Driver Middle School Athletic Department is now selling All-Sport Tickets for the 2021-22 seasons. Adult Tickets are $80.00. An adult may sign up and work 4 athletic events and earn the ticket. Student Tickets are $40.00. Students may work 2 events in the DMS concession stand and earn the ticket. Family Passes are $200.00. An Adult may work 10 events to earn the tickets. An All Sports Ticket is good for ALL WCHS and DMS home athletic events. Please help the athletic department and sign up to work events!! Examples include: ticket tackers, concession workers, clock workers Tickets may be purchased in the WCHS office during school hours. Go Falcons!!

Driver will be having a 6th grade and new student open house on Monday, August 9th from 5:30-6:30pm. Student schedules will be available and those attending can try out their locker combination too. See you there!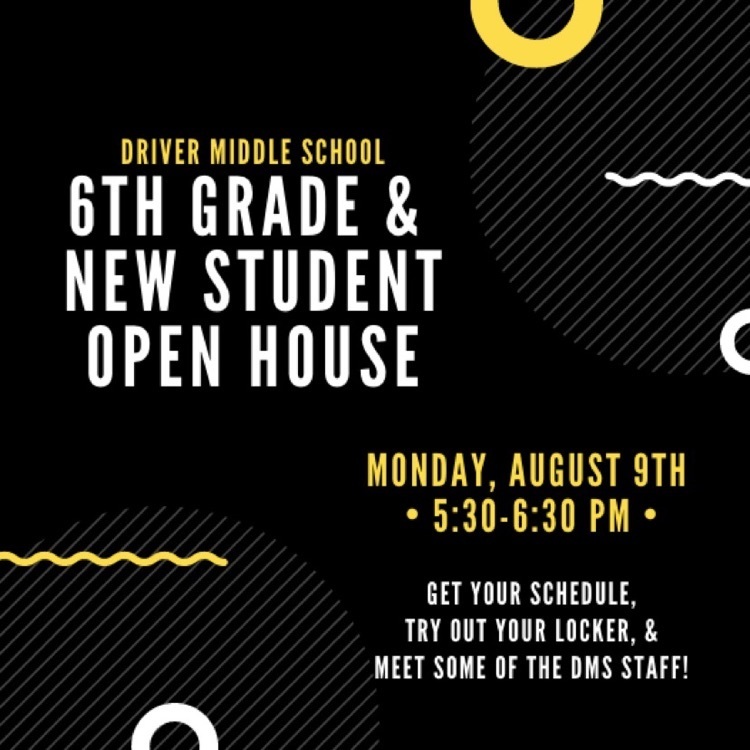 Driver Middle School will be hosting a 6th grade open house on Monday (8/9/21) from 5:30-6:30 p.m. Please enter door #1 and have a seat in the Commons area upon arrival. If you have any questions, please feel free to reach out to the Driver office. We look forward to meeting everyone!

Come join us in celebrating Mr. Dave Wall and his retirement!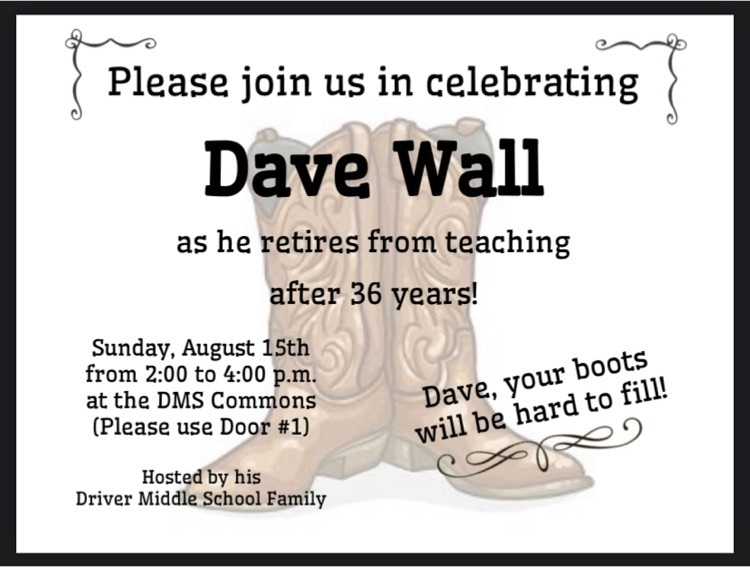 Ready for week two of Summer STEM Academy! Here are some photos of last weeks creations! #BalloonPoweredCars 🚗🎈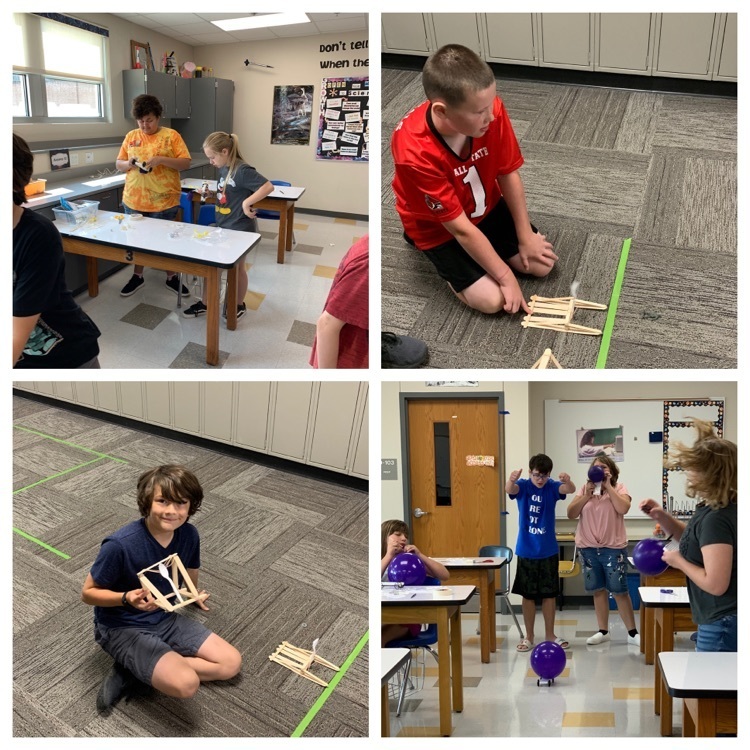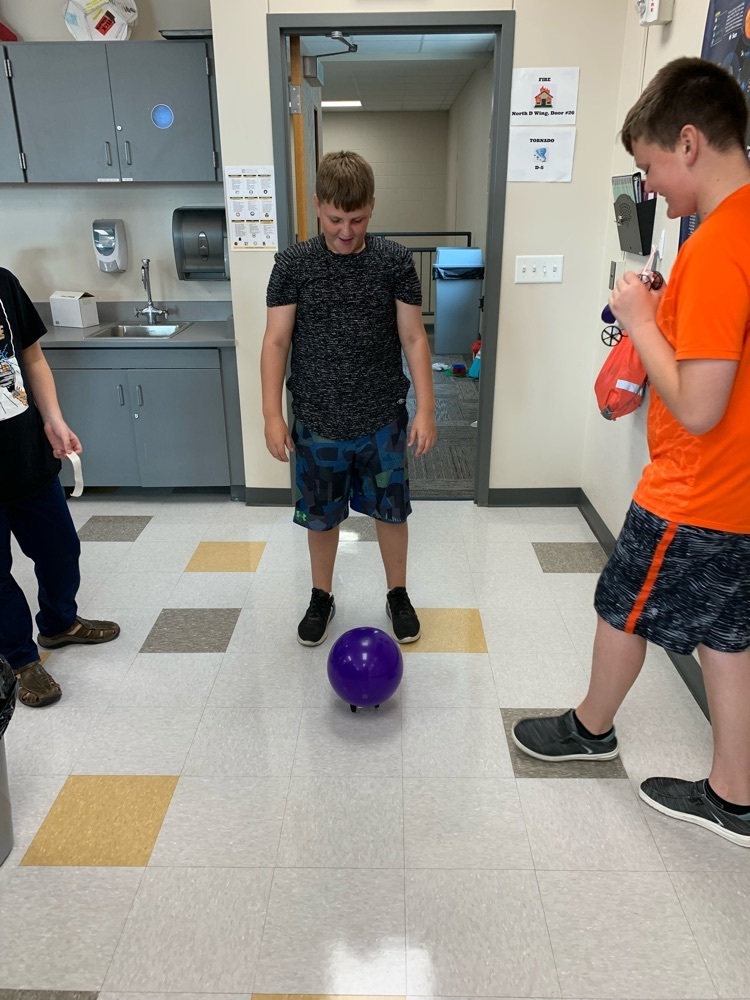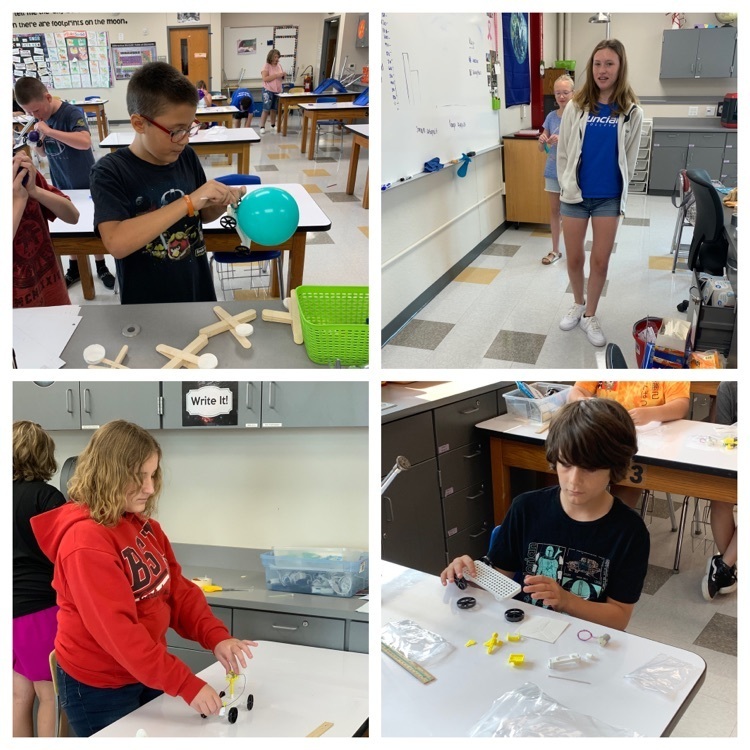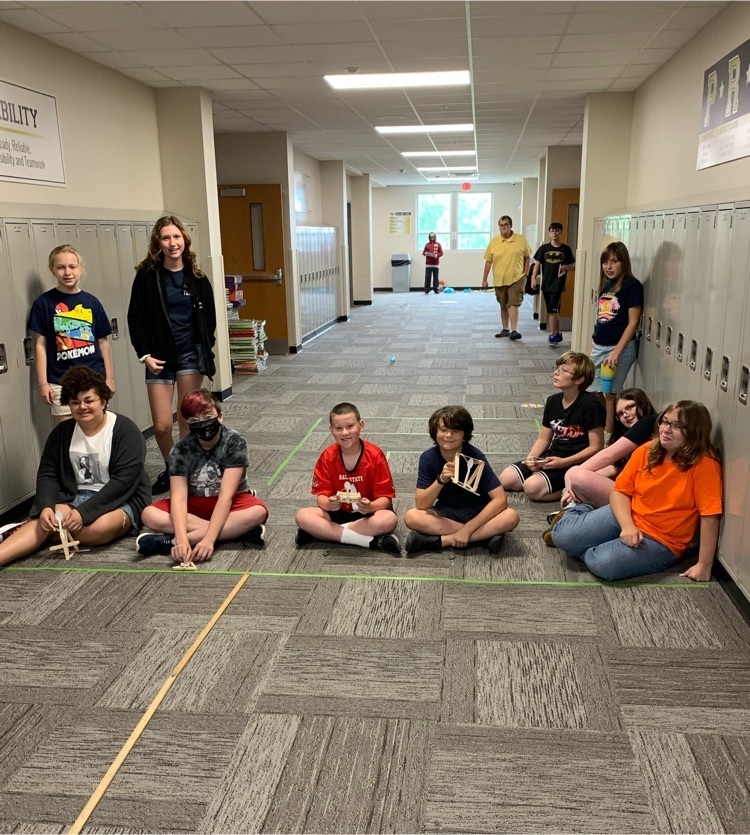 We were proud to celebrate a very special person at Driver Middle School last weekend, Mrs. Shelley Mock! For the past 34 years, Shelley has dedicated herself to helping the students, parents, and staff members of our community through her work in the Driver office. She has touched the lives of so many people in a positive way, and we are so grateful for the time she has spent with us! Congratulations on your retirement, Shelley, and best wishes on your promotion to full-time grandma! We will miss you!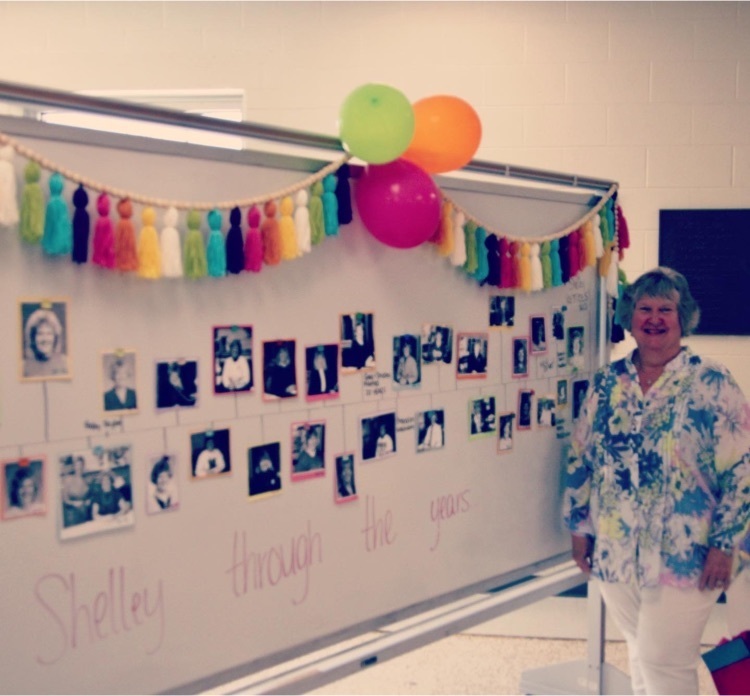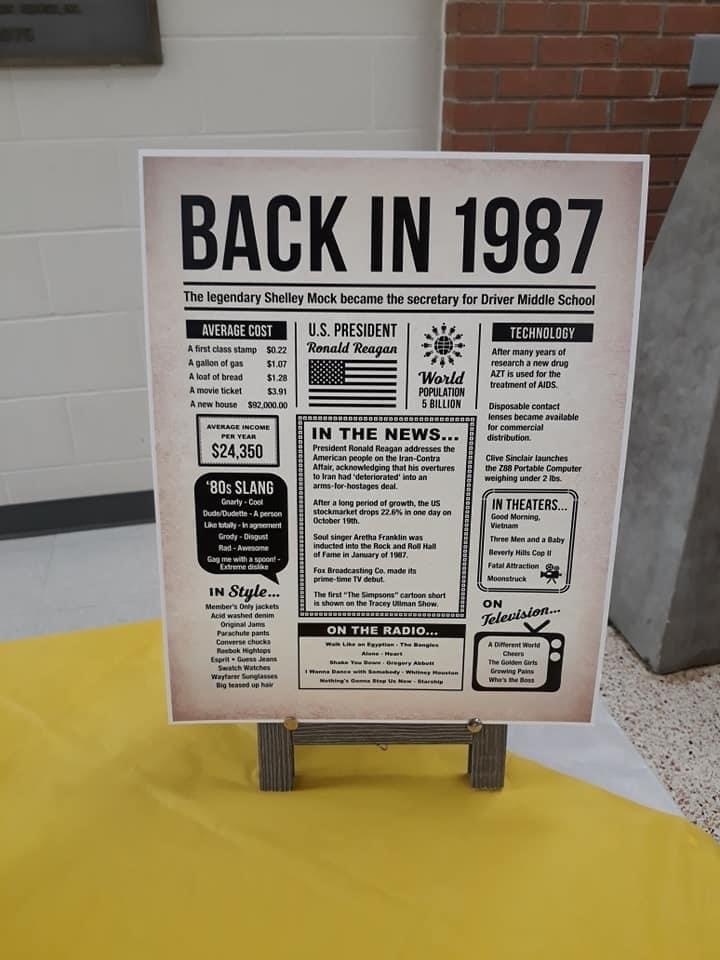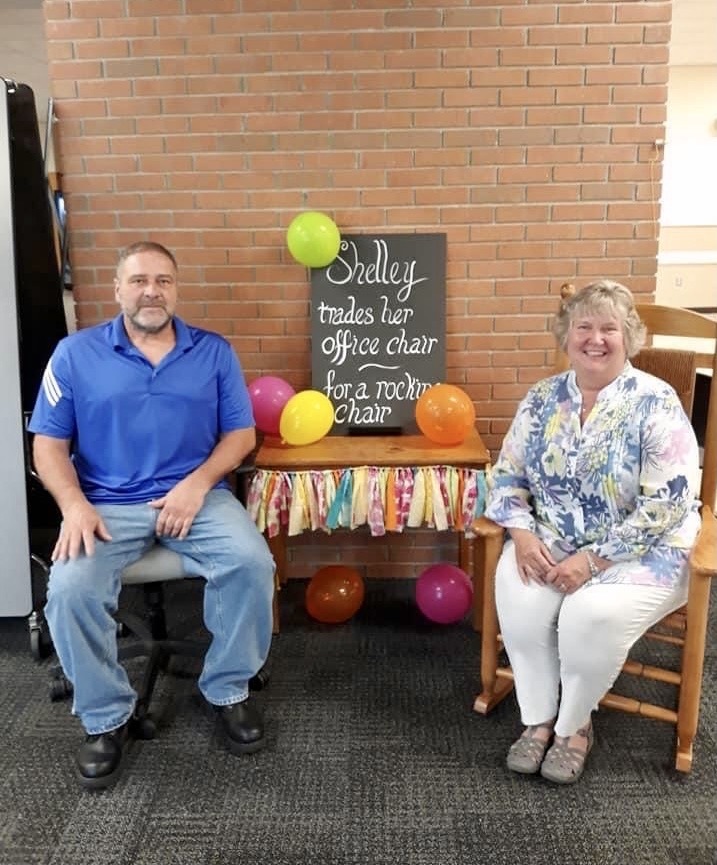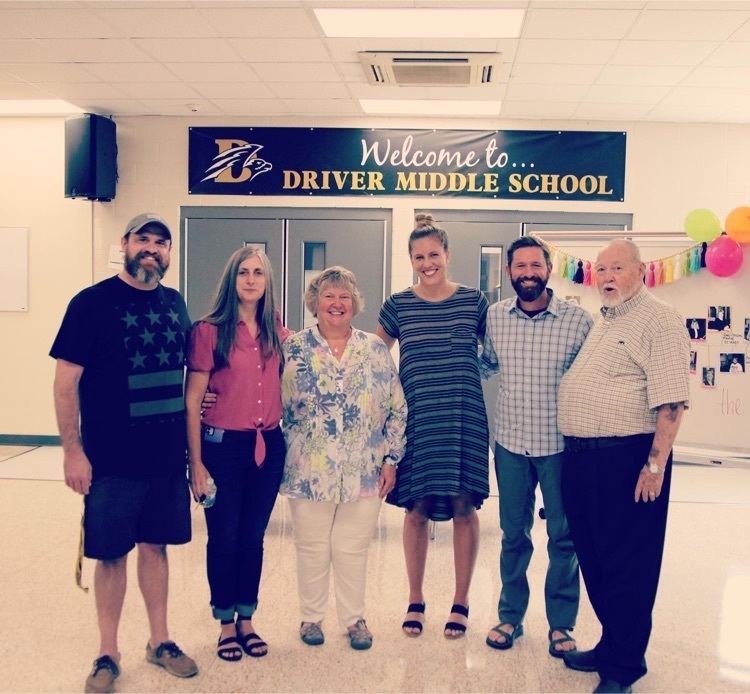 This week some of last years 8th graders (future freshmen) got to participate in our first ever Early College Summer Camp! Our campers learned about why getting certifications, more training, or degrees can help them in their futures. They also toured and learned more about the Welding, Education Professions, Advanced Manufacturing, Agriculture (food science, animal science, and ag powers) and Early College programs that WCHS has to offer! Shout out to everyone who participated and thank you to the teachers who hosted sessions! #EarlyCollege #SummerCamp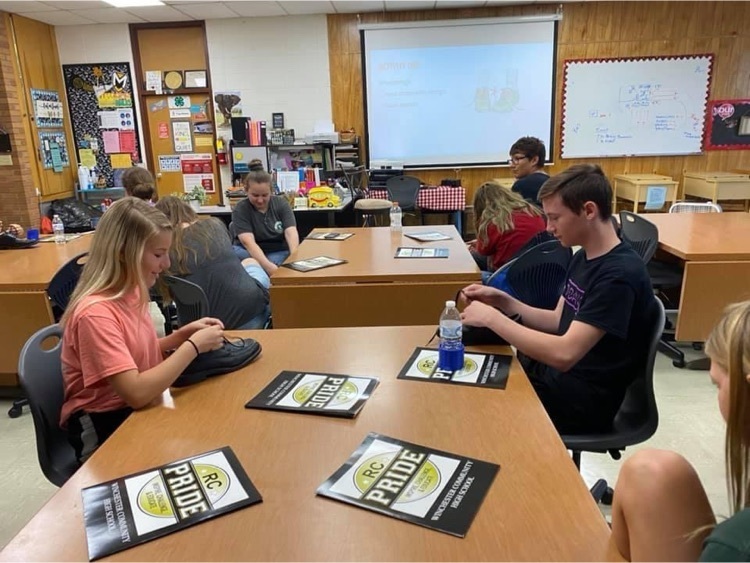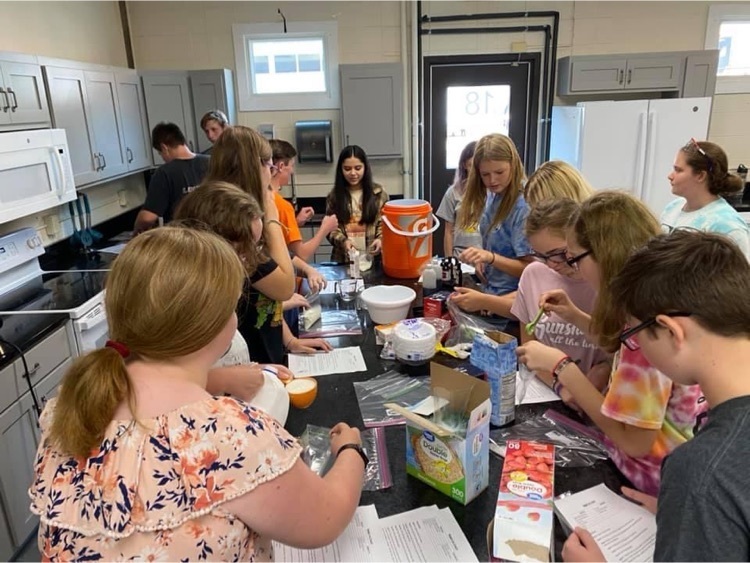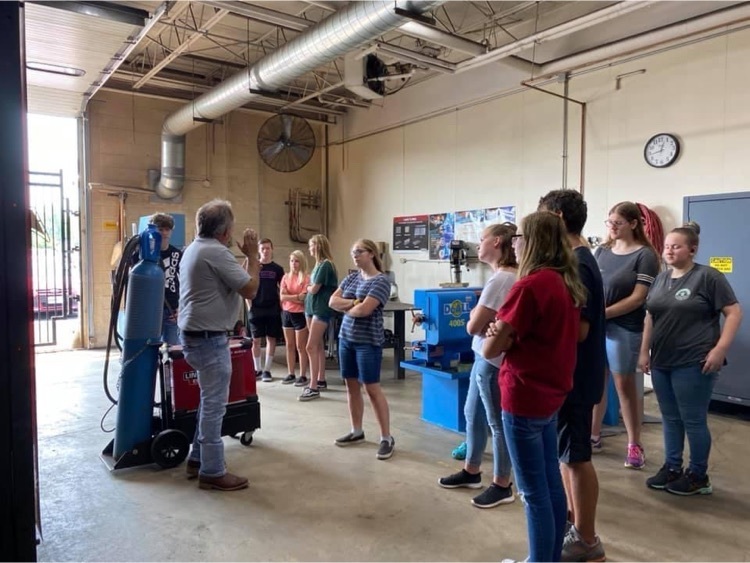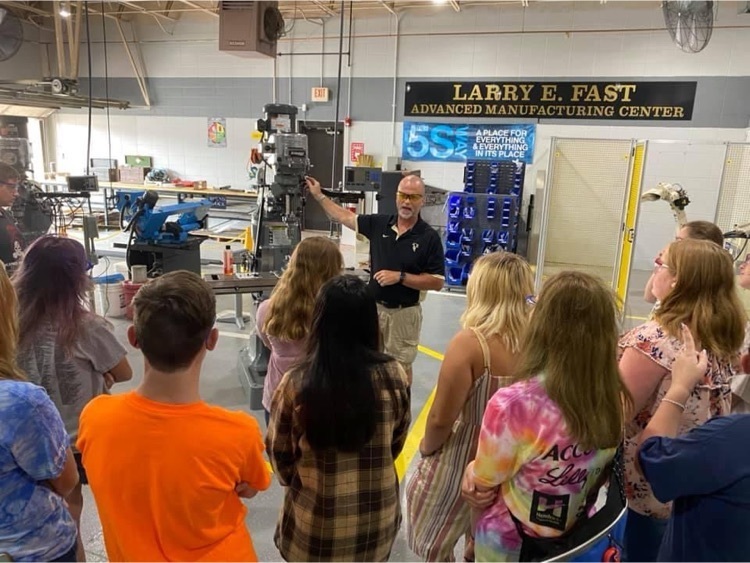 Any 6th, 7th, or 8th grade girl interested in playing volleyball this school year is invited to attend our free pre-season camp on August 3, 4, & 5 from 4-6pm in the Driver Gym. 7th and 8th grade volleyball tryouts will be on August 11th & 12th from 3:30-6pm in the Driver Gym. 6th Graders will have tryouts separately at a later date (TBA). Players must remember to have their athletic paperwork, including their physical, turned in prior to tryouts in order to participate.

Here is a peek at one of the activities our Summer STEM Academy students have been up to this week! #RocketLaunch 🚀