Driver had to say goodbye to an awesome role model today. We are very sad that Mr. Jordan Winkle is leaving us, but we want to wish him best of luck in his new role as the principal at Willard Elementary. All of the students and staff at DMS will miss you greatly! Best wishes for a smooth transition.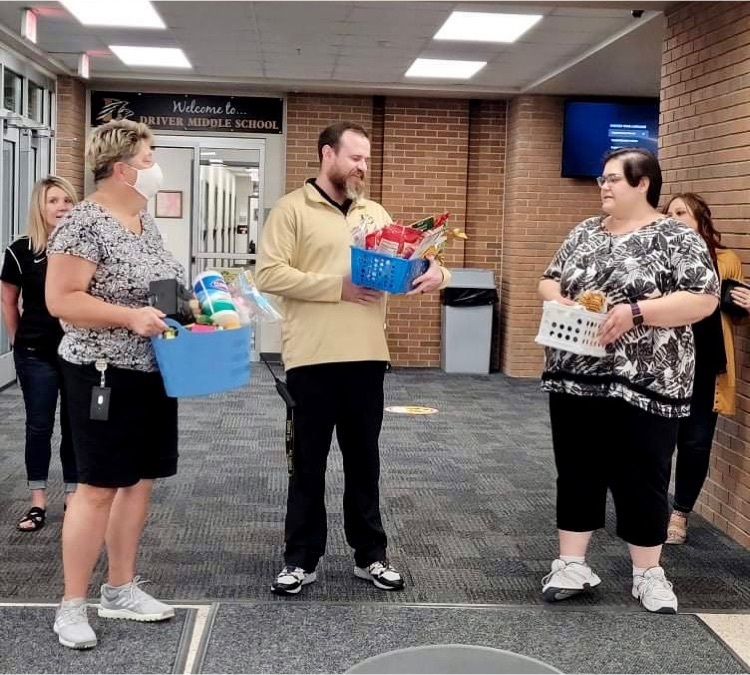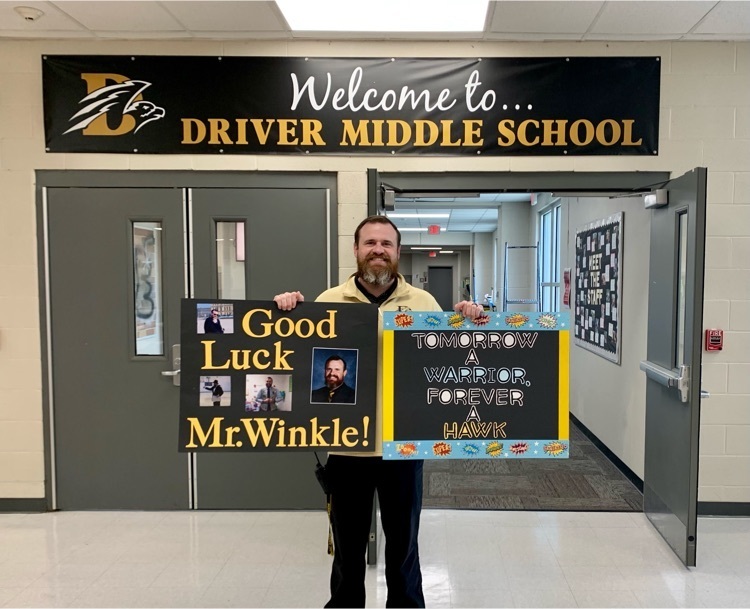 Both the girls and boys Cross Country teams won against Hagerstown! Aiden Mendenhall got second for the boys along with a new PR of 11:50 and Mariah Manning got first overall for the girls with a new PR of 12:50! #GoHawks 🏃🏃‍♀️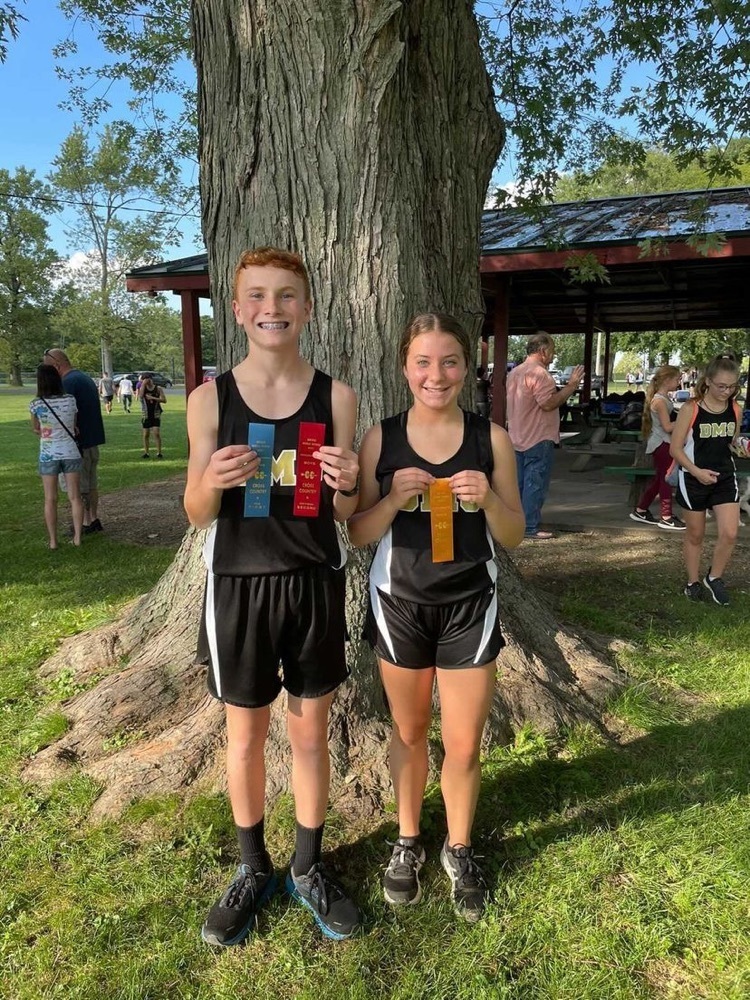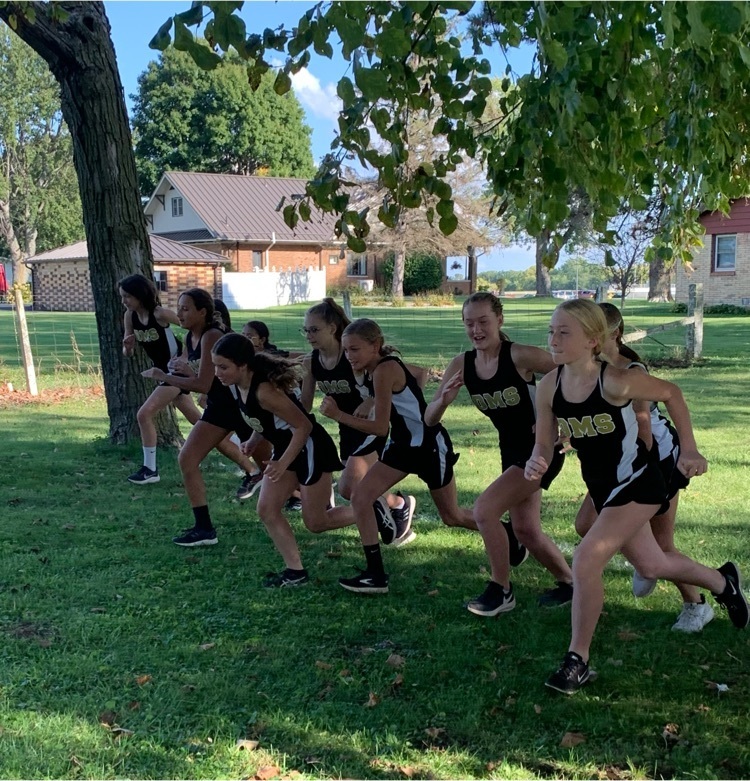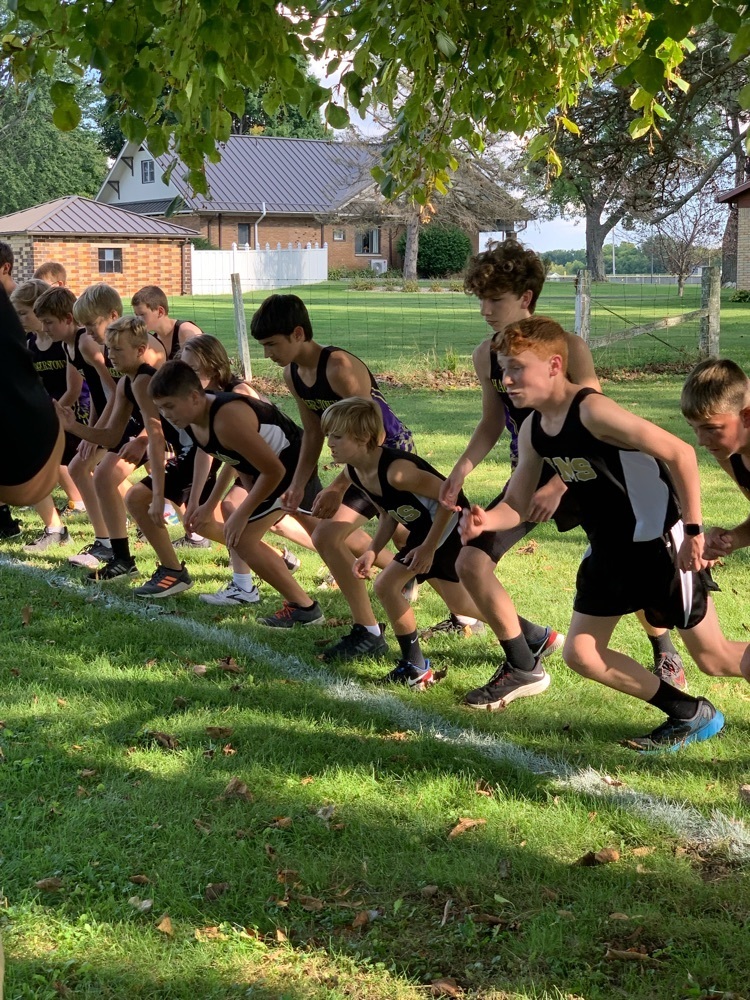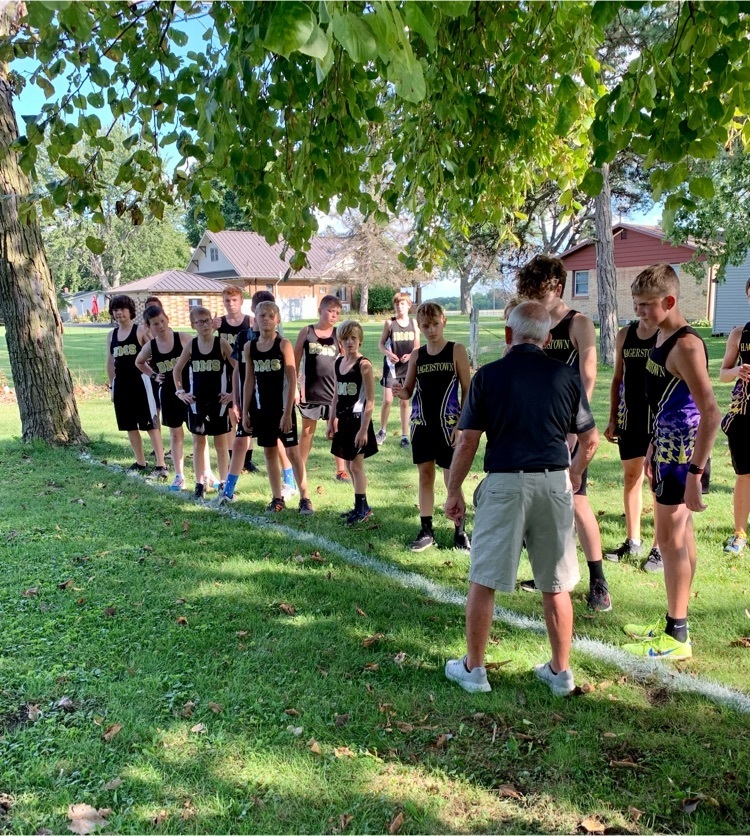 Tonight was the first ever Driver 6th grade volleyball game! These ladies have been working hard and it shows, great job girls! #GoHawks 🏐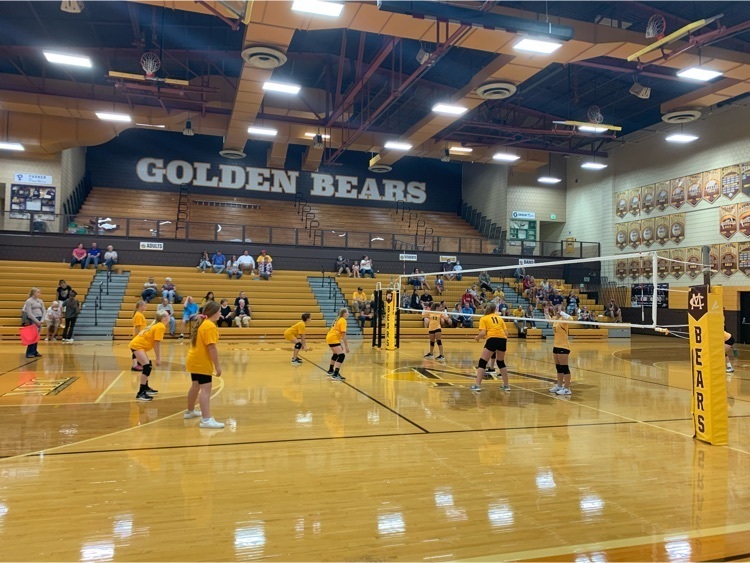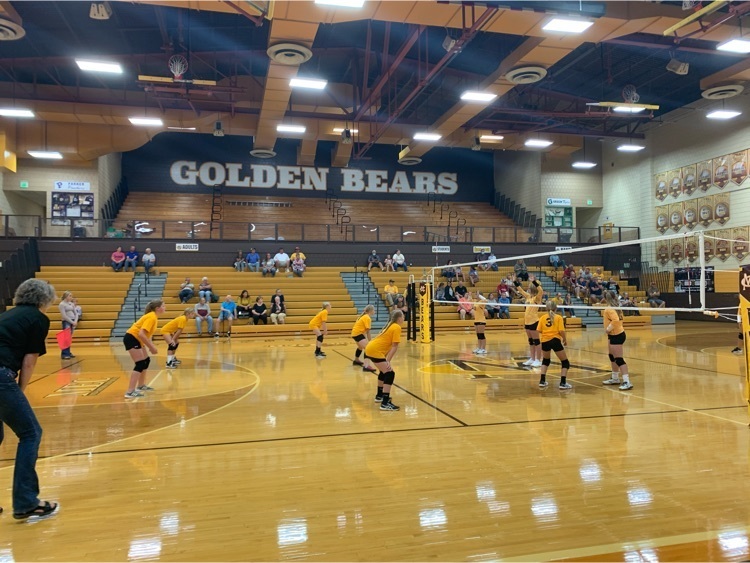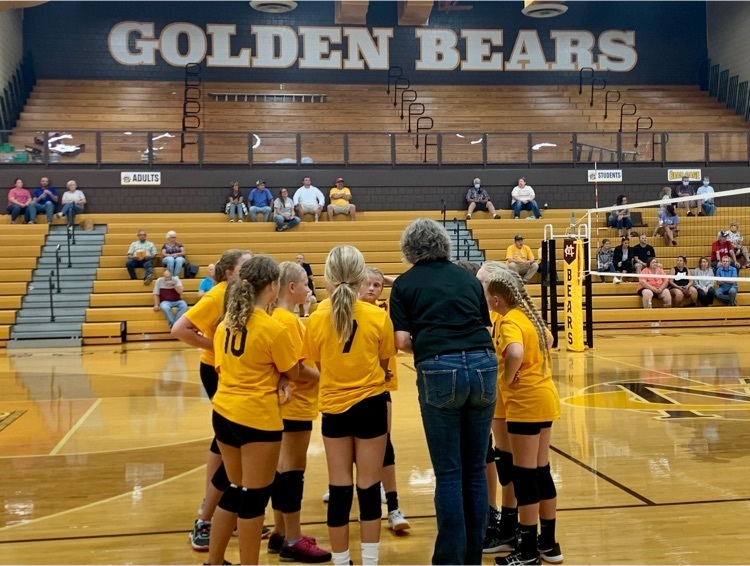 DMS Families, Reminder that our new Wednesday schedule is as follows: Doors open at 7:50am Classes start at 8:10am Bussers are dismissed at 2:40pm Walkers are dismissed at 2:46 pm

The volleyball game scheduled for tonight against Union City has been postponed until tomorrow. There will not be 7th and 8th grade practice tonight.

Driver Cross Country runners in action this weekend! #GoHawks 🏃🏃‍♀️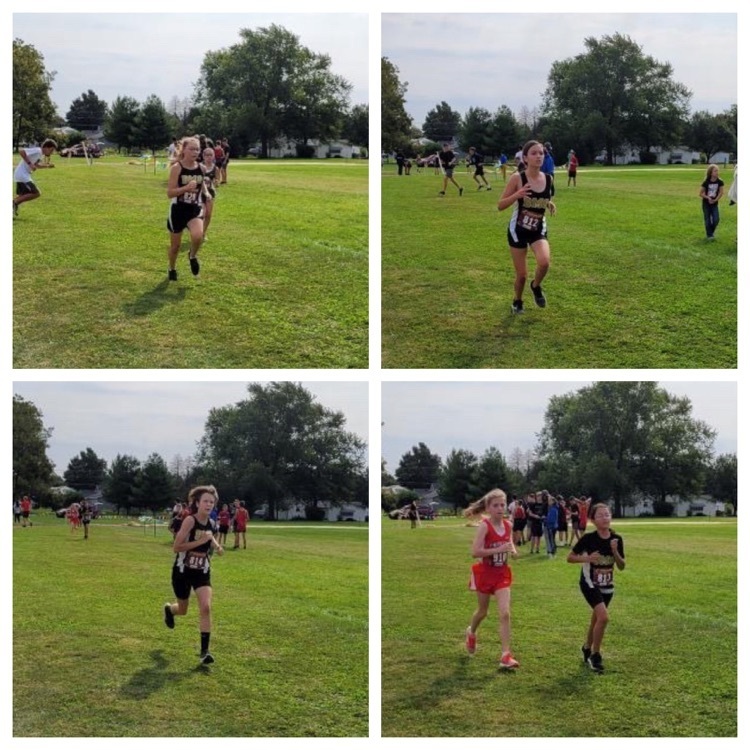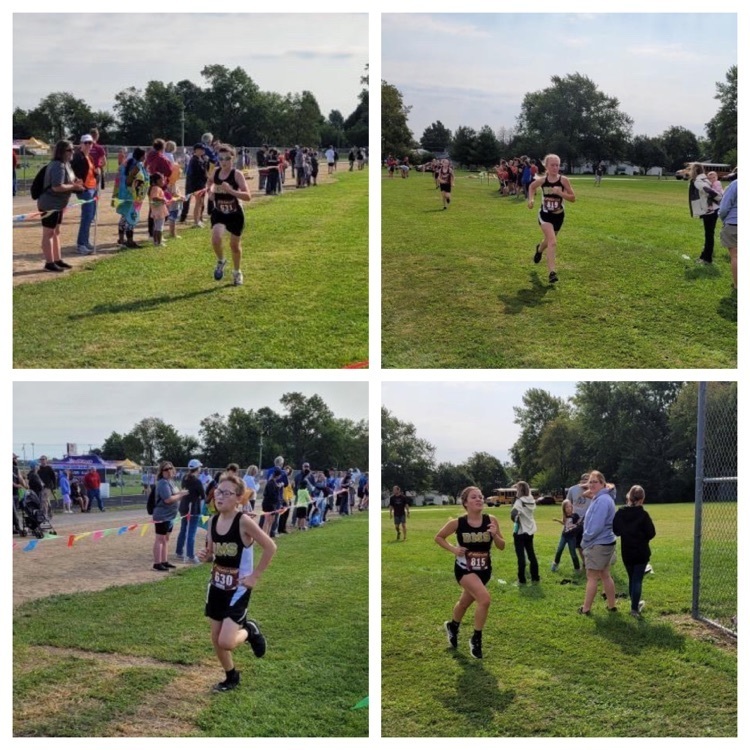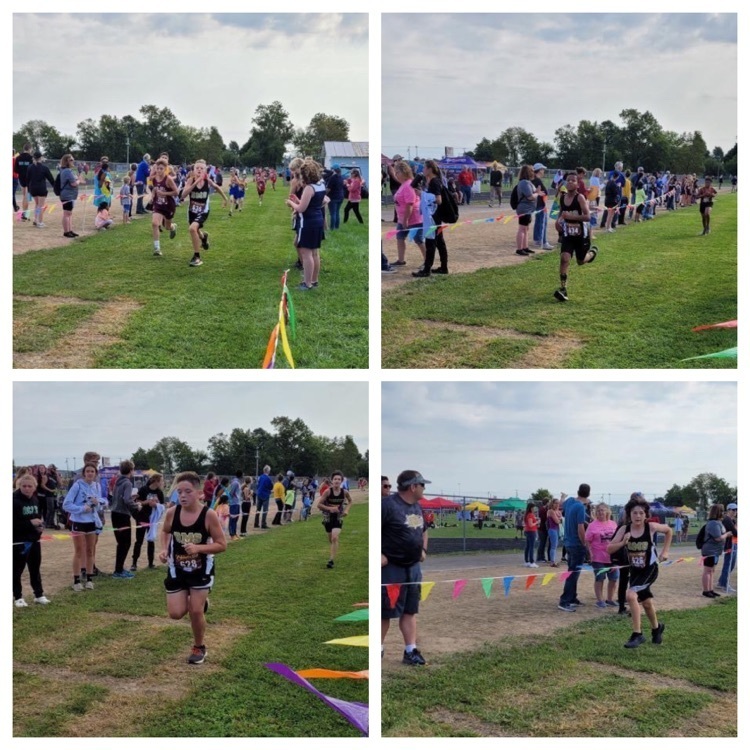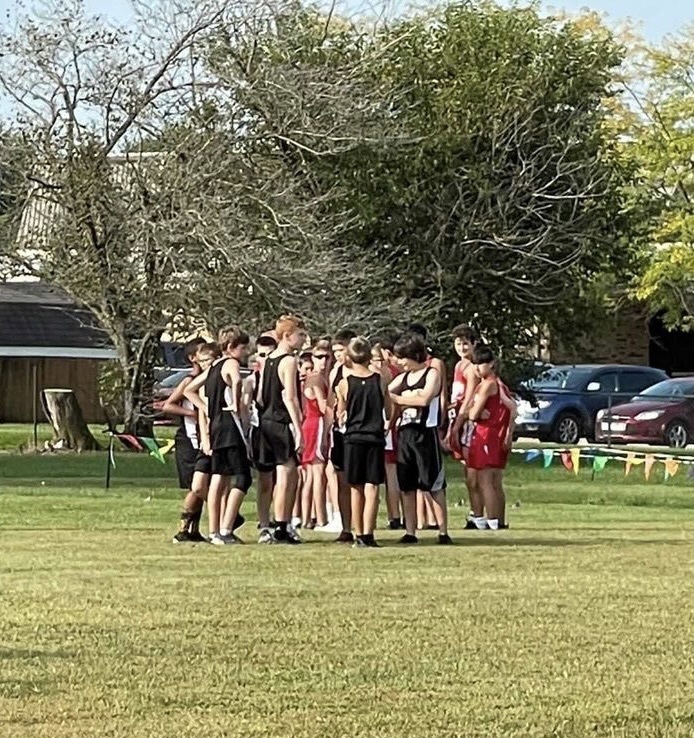 The DMS Cheer squad was able to join the high school cheerleaders at Friday nights game! They will have their first game Tuesday night at home, come on out and cheer with them! @dmshawkscheer 📣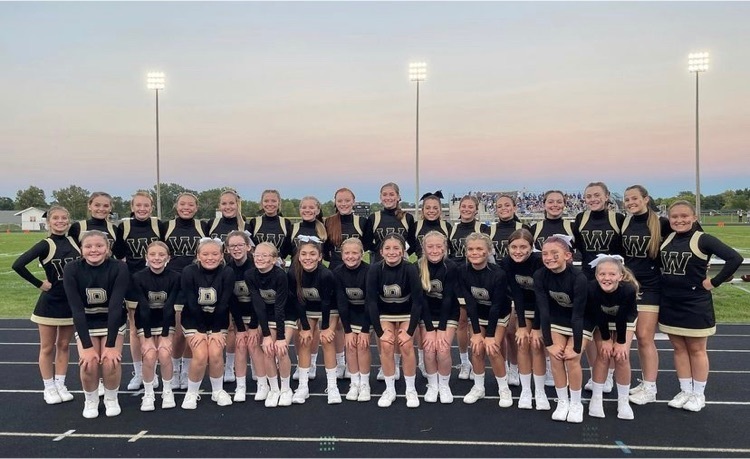 Highlights from Driver Hawks vs. Wes Del Thursday night! 🏈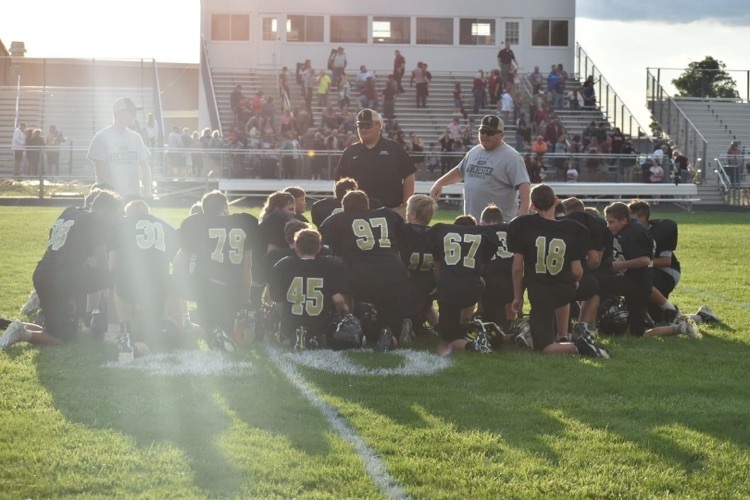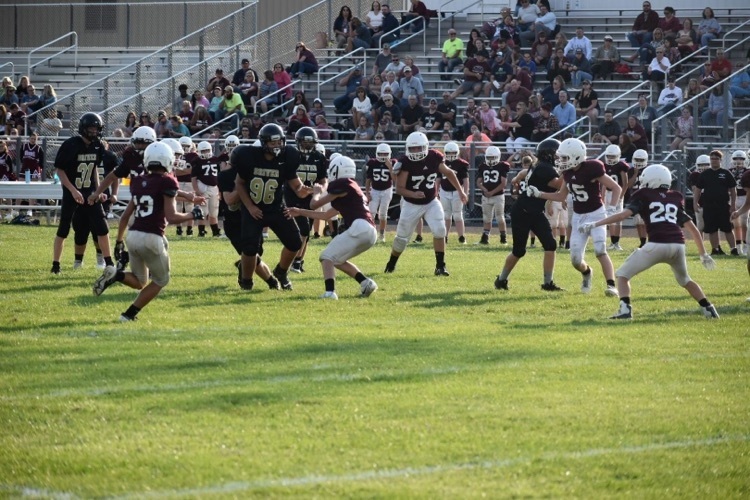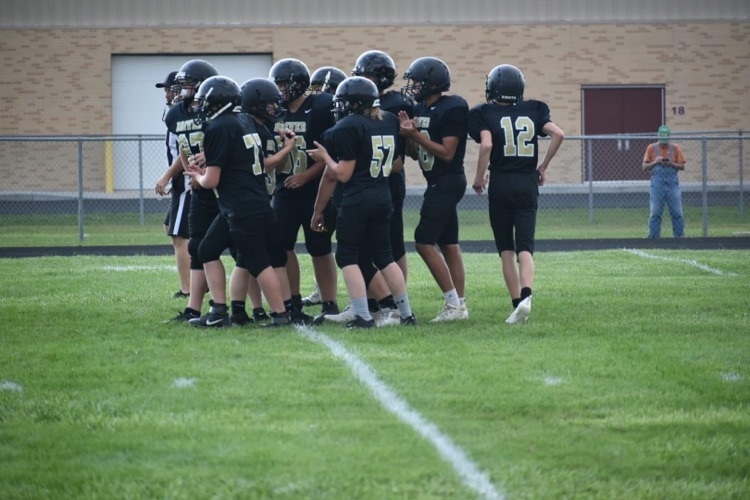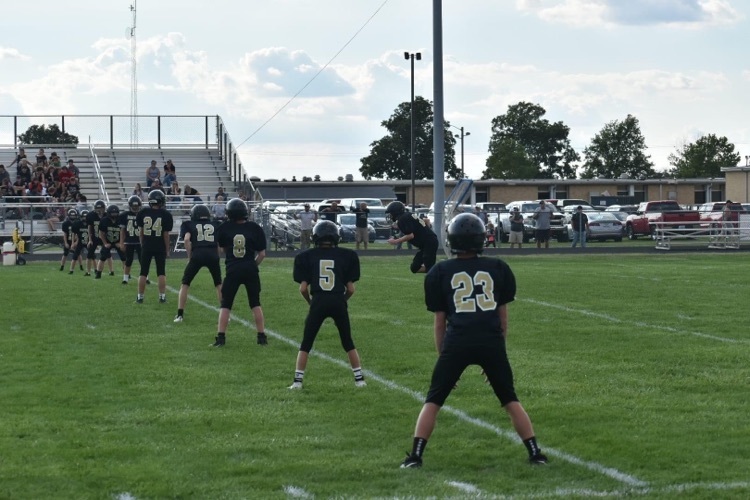 DMS Families, We want to inform you that the Washington DC trip planned for this fall has been officially postponed. We are currently working with the tour company to find new dates for the spring. We will keep you updated as soon as we have more information. Chaperones will be determined in the spring for those still interested in attending. If you have any questions, please contact the DMS office.

Mr. Curts' 5th period Project Lead the Way class has been doing a Design Challenge using the Design Process where they created and designed a new soda can label. They are currently in the final stage where they are voting on the individual labels, and they allowed guest judges (consumers) to come in and cast their votes. Great job to all of the students who participated in this challenge! #designchallenge #PLTW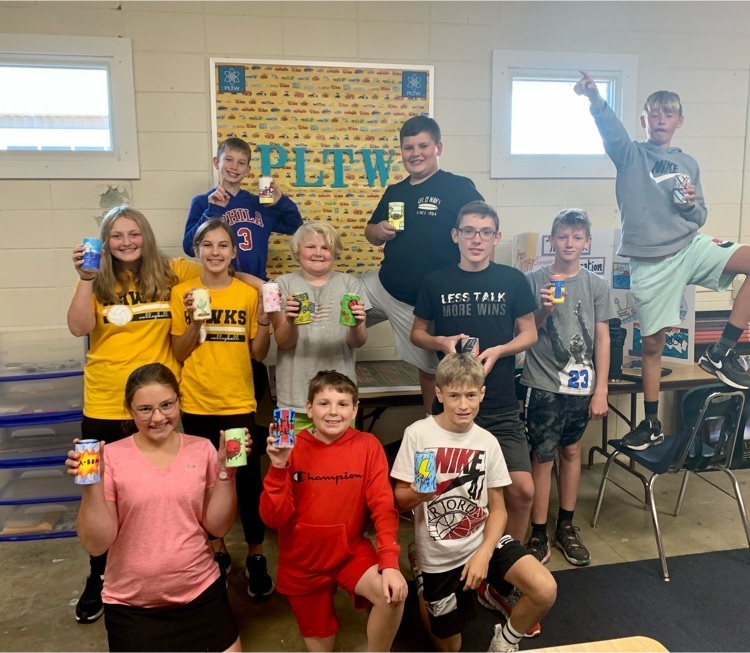 The Driver Cross Country team came away with a win at Union on Tuesday night; Aiden Mendenhall came in first overall for the boys and had a PR of 12:41! Great job to all of our runners! #GoHawks 🏃🏃‍♀️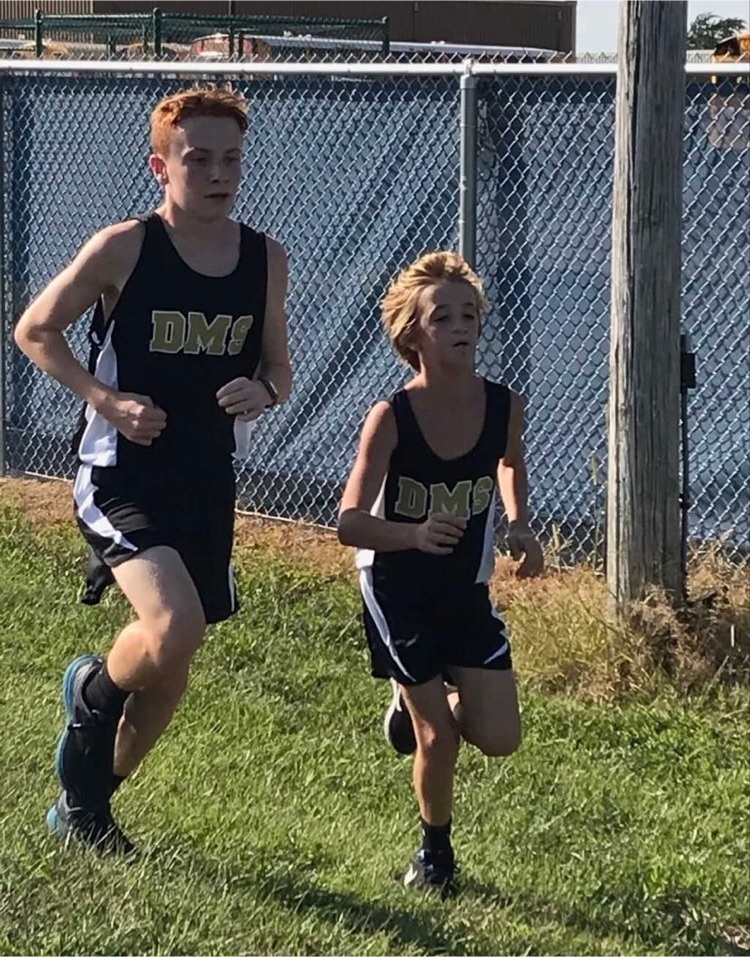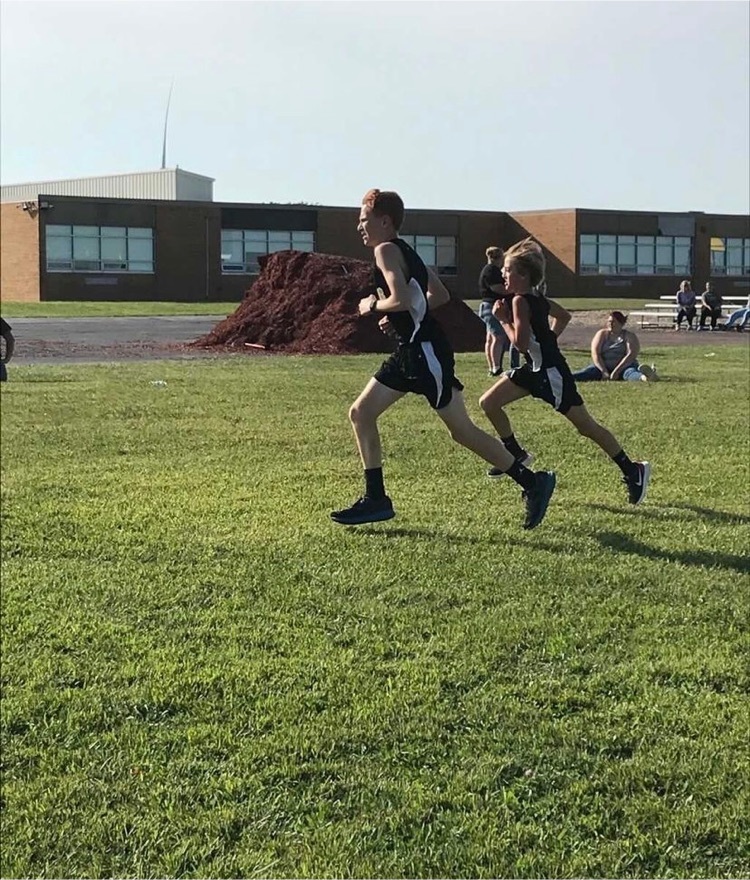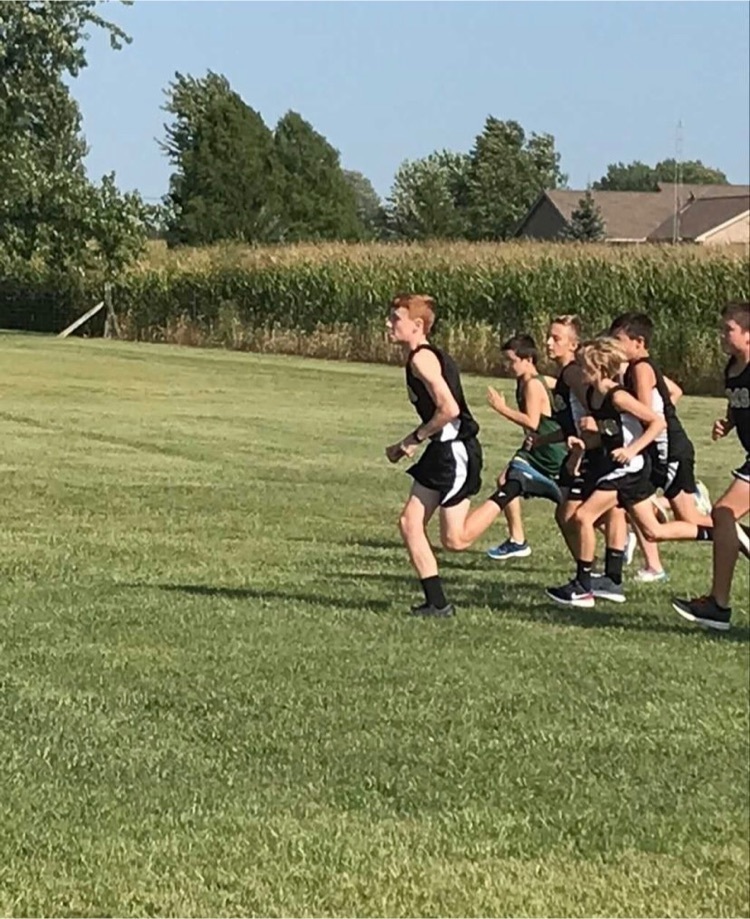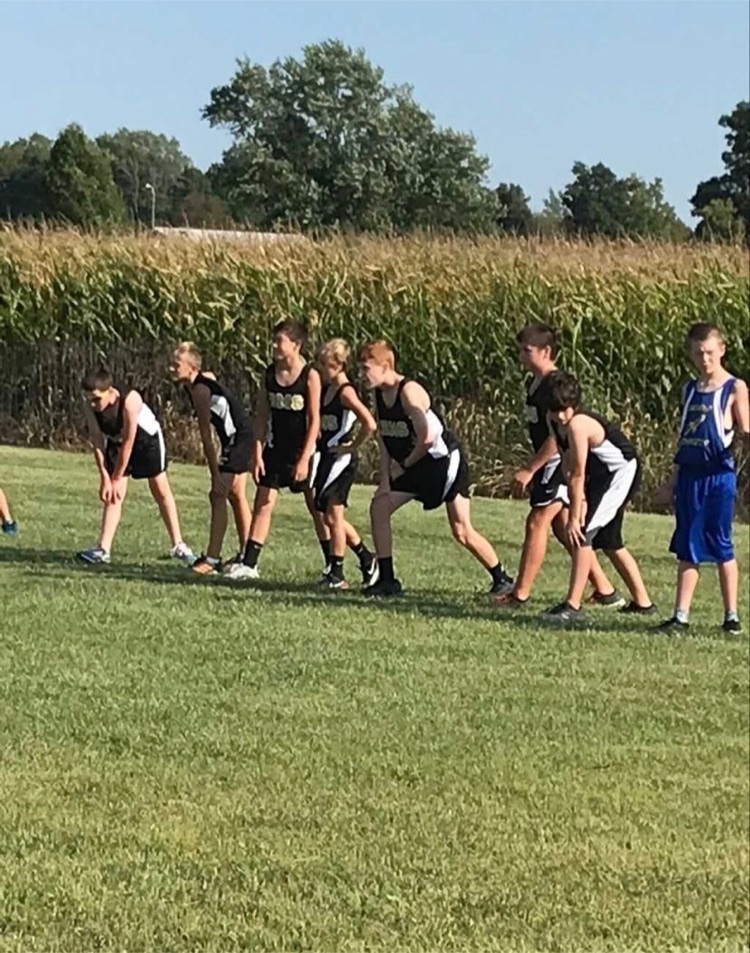 This week is World Suicide Prevention Week. If you or someone you know is struggling please tell someone; you will not regret getting help! #suicideprevention #youarenotalone #reachout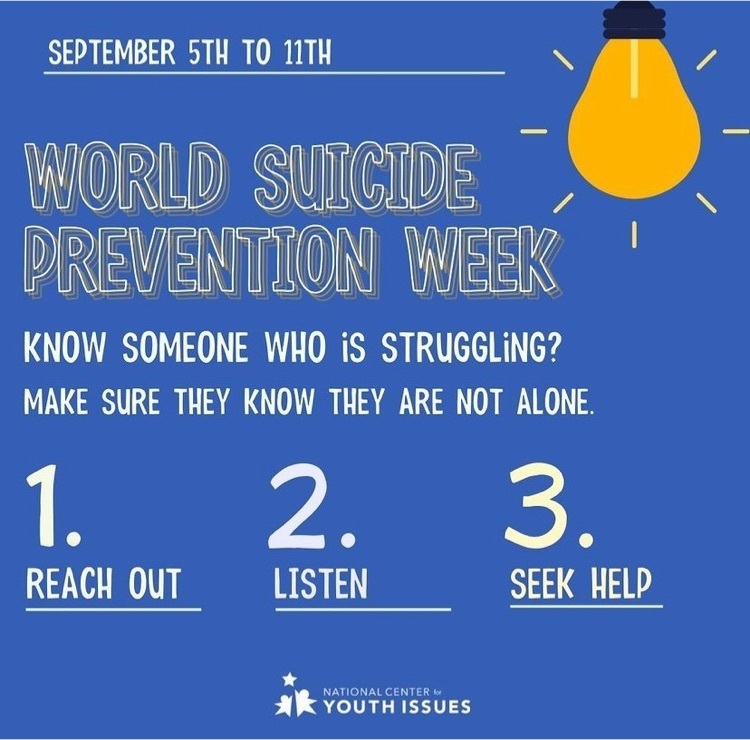 Information for Driver Volleyball vs Union City, Tuesday Sept.7th @ 5:30pm Ticket Information General Admission tickets are on sale at this link--
https://public.eventlink.com/tickets?t=3559&p=9378
Or you can go to our website ucindians.com and click on the ticket for sale feature story. The match will be played at our JH Gym Haviza Court which is located through door #E-3 marked Administrative Offices Entrance Door E-3 Guidelines for all fans (if not followed, fan will be asked to leave): Tickets will be sold digitally online for $4.00 plus fees. Visiting team fans will sit in the first section of the bleachers behind their team bench. If waiting for restrooms or concessions please practice social distancing Hand sanitizer will be available at the ticket gate entrance and concession stand for fans to use. Concessions: we will have concessions open with all items being prepackaged. Concession stand workers will be in appropriate PPE.

We have lots of new faces at DMS this year (along with lots of returning staff members of course)! Please welcome… Mr. Maloy, Social Studies Ms. Moore, ELA Mr. Green, ELA Mr. Curts, PLTW Mrs. Meadows, Secretary Ms. Martin, Art & Ms. Woolf returning to the Regulation Room Have a great year everyone!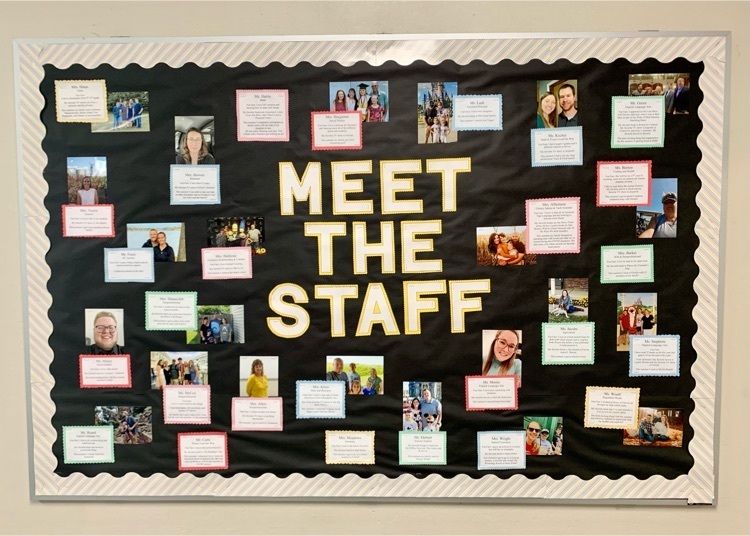 DMS Families, We are currently without internet and phone services at this time. We will keep you updated as we know more.

The Driver 8th Grade Football beat Northeastern in their season opener last night, 44-6! Aidan Weatherhead had 159 rushing yards on 6 carries with 3 touchdowns. Carter Campbell had 95 rushing yards on 2 carries with 1 touchdown. McCormick Anderson had 1 reception for 60 yards and 1 touchdown. Landen Porfidio took the opening kickoff back 40 yards for a touchdown and he also had 1 interception. Aidan Weatherhead, Bryce Tippett, and Austin Fronzack lead the defense with 4 tackles each. Carter Campbell and Gabe Overton both tallied 3 tackles each. Great job everyone! #GoHawks 🏈 Thank you to Lori Weatherhead for taking some great photos!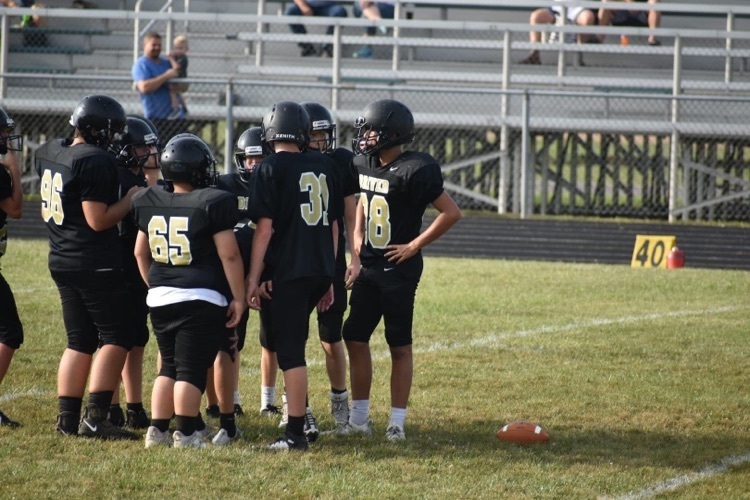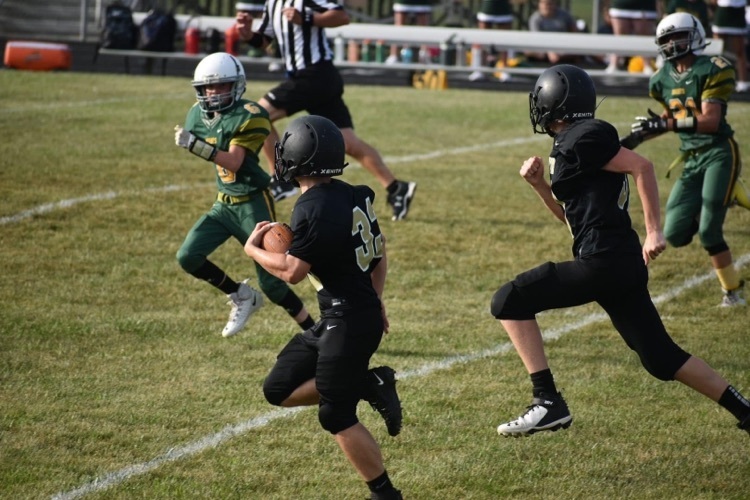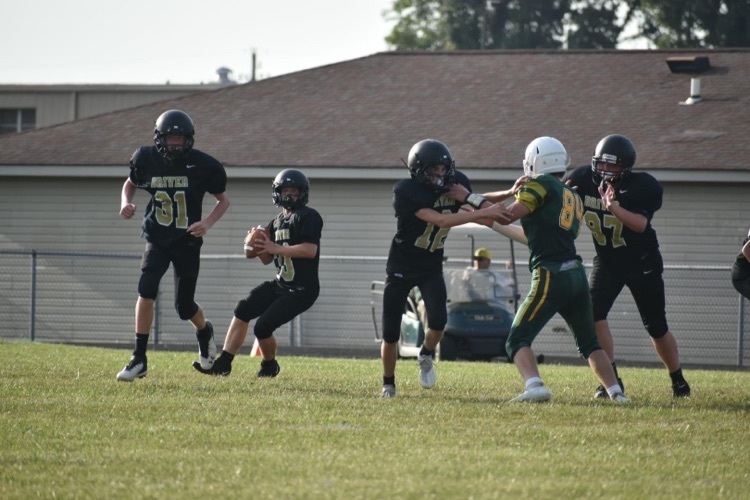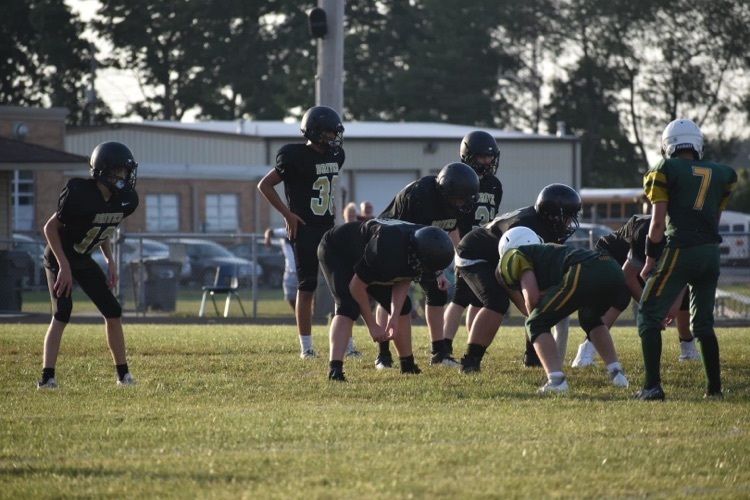 DMS Cross Country practice for tonight, Thursday August 26, has been cancelled.

The volleyball game against South Adams tonight has been cancelled. Practice will be from 3:30-5:30 at DMS. Here is an update from last night's game: 7th grade volleyball kicked off their first match against a tough opponent in Union County. Despite a loss, the girls are implementing a new and challenging offense that will only pay off in the future. The team was led by Captains Auden Hummel and Lyndi Whitenack both with 3 aces, Auden with 2 attacks and Lyndi with an attack and a kill. Wendy Harris added 3 aces, Molly Barker 1 ace, 1 attack, and 1 kill and Lydia Huston 1 ace and 1 kill. A special shout-out to Bianca Carmona for her excellent bookkeeping skills, catching the other team out of rotation earning a point for the Hawks. The 8th grade volleyball team was narrowly defeated by Union County in their first game 24-25. They came back and won the second game 25-21, and then fell short in the 3 game of the set. Team leaders were Addy Bogue with 5 aces and 3 kills, Trinity Culbertson with 5 aces, Jasmine Rheinhart with 4 aces, Braelyn Moyer with 2 aces and 1 kill, and Maddie Hines with one kill from the back row. Great effort ladies!