The 8th grade history classes have recently been working on a project creating Native American art. Friday they were able to see actual Native American art on their field trip to the Eiteljorg Museum in Indianapolis. Thank you to Mr. Maloy for organizing this fun experience!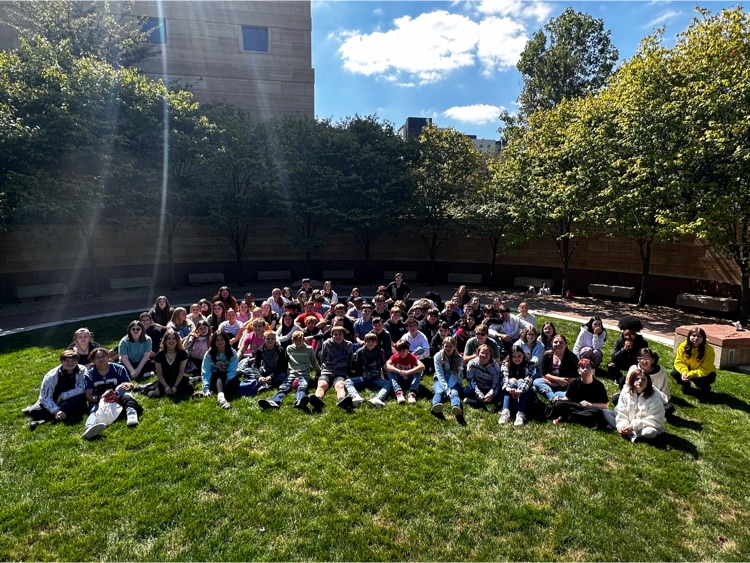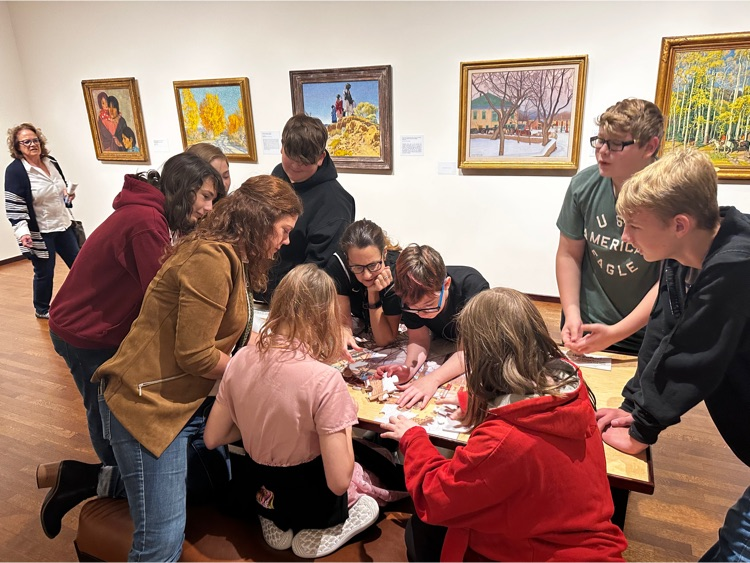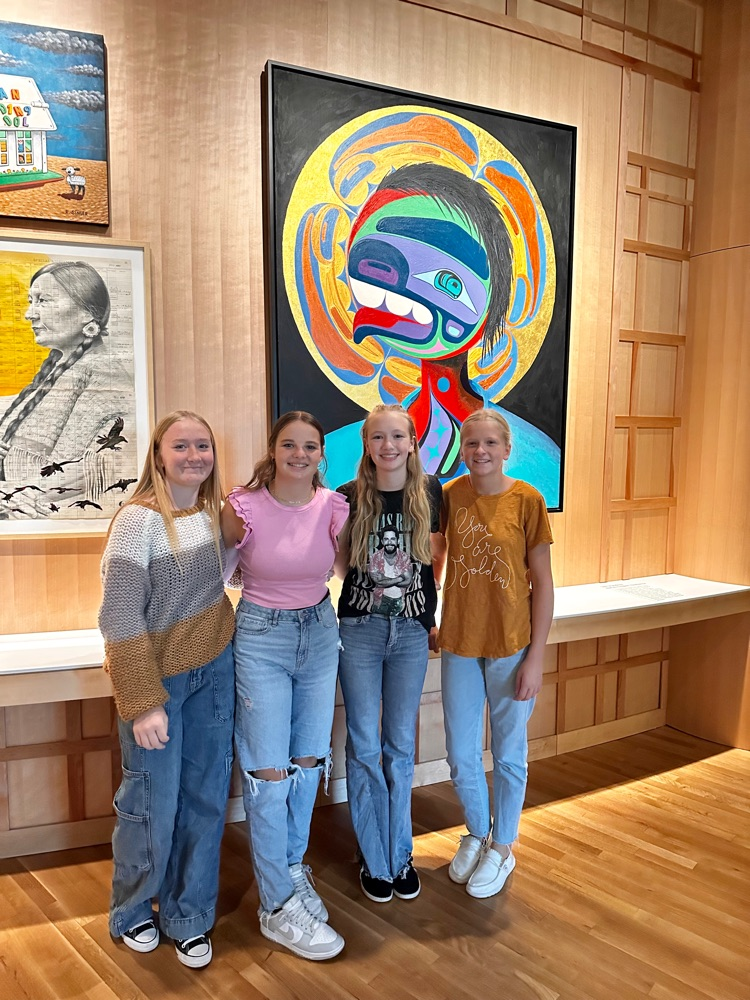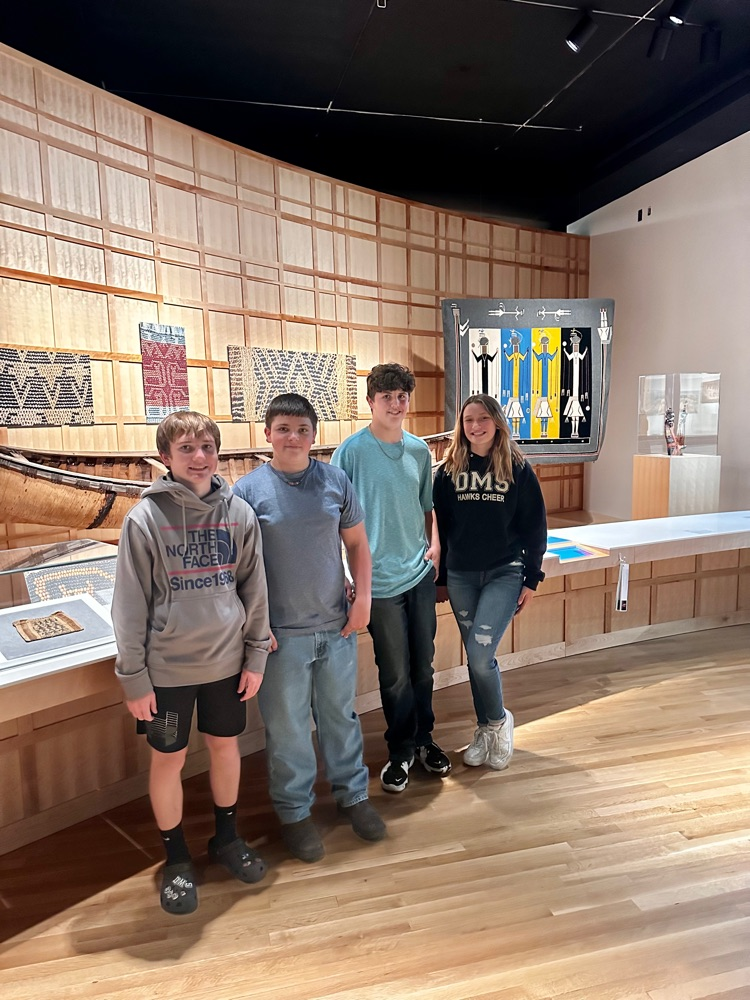 Our cross country runners did great at the Selma Invitational! Abram Bogue placed 5th out of 100 runners and Dani Rose 13th out of 84 runners. Way to go Hawks!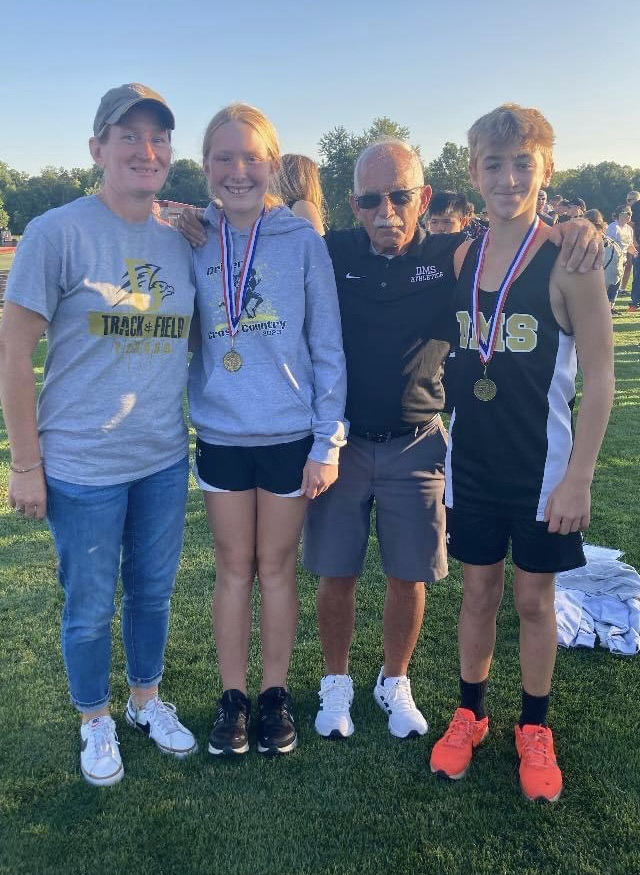 Congratulations to the 7th grade volleyball team on being the champions of the first (hopefully annual) Driver Invitational Volleyball Tournament! #GoHawks 🏐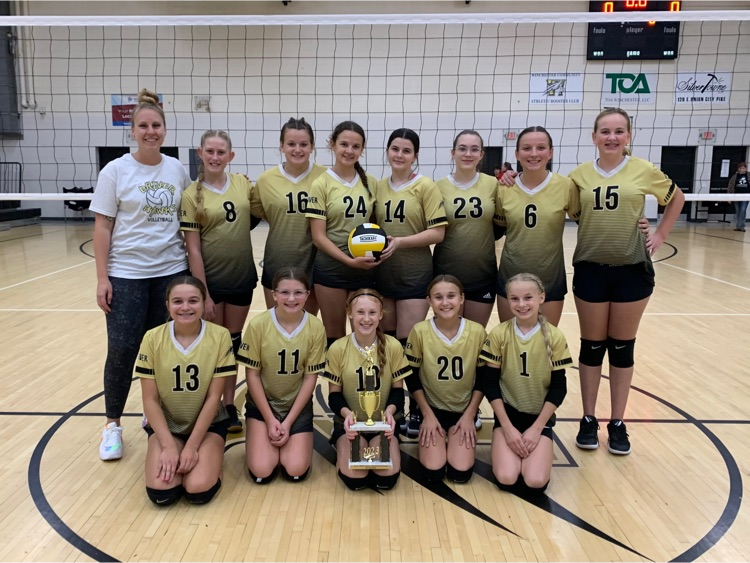 These awesome Cross Country teammates wore purple at their first home meet and ran for Easton & to raise awareness for cystic fibrosis! 💜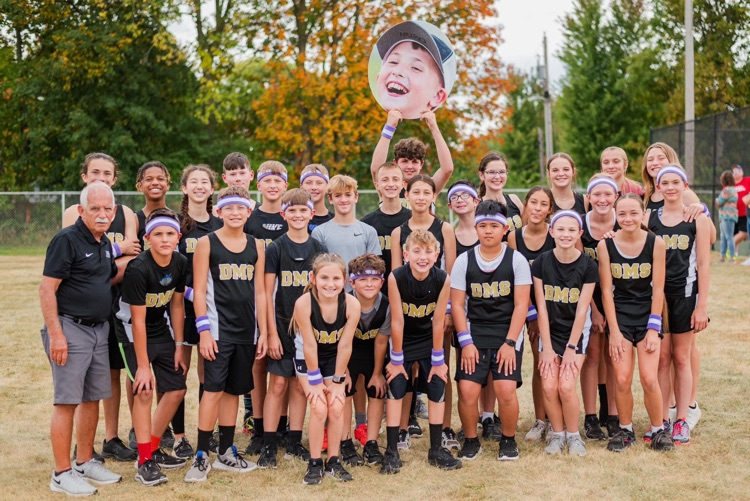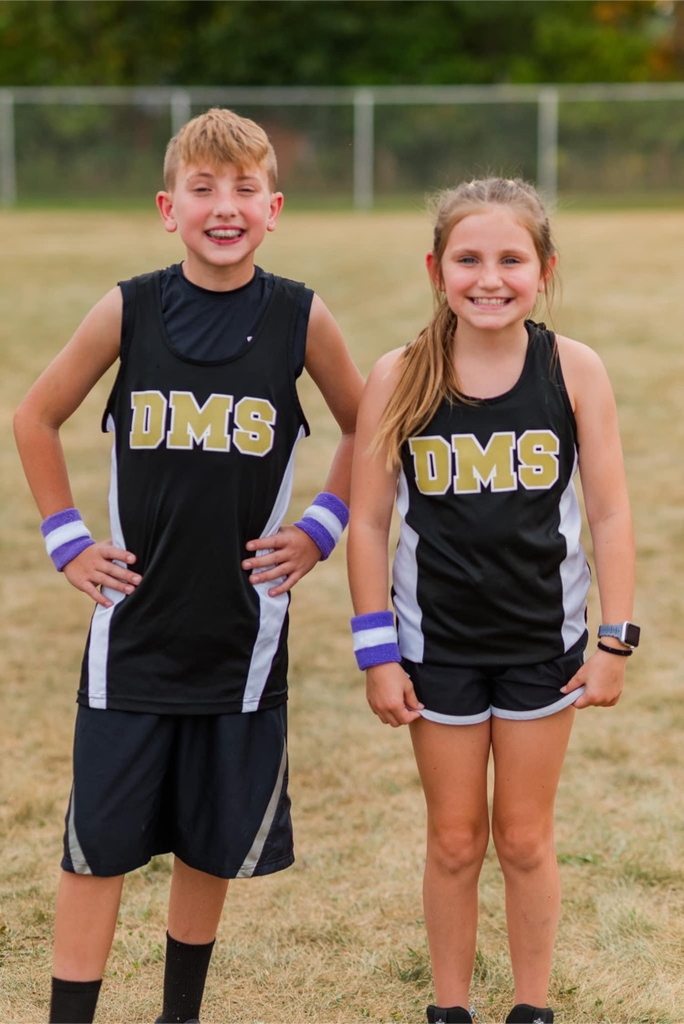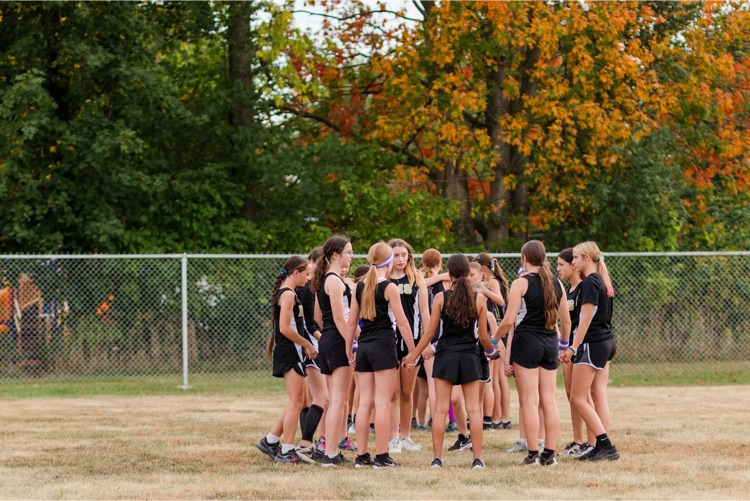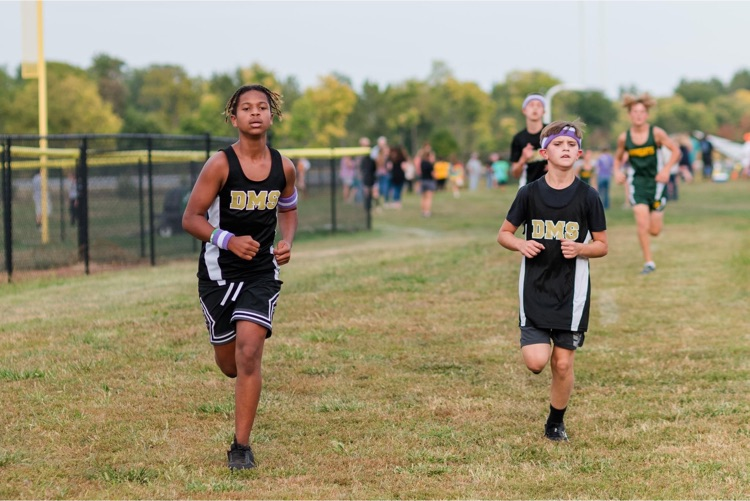 All of the 8th grade students, as well as community/staff volunteers, got to participate in an amazing experience called Challenge Day! This workshop allowed them time to get to know each other on a deeper level, build connections, and learn more about how they can 'Be The Change' here at our school. Thank you to Reid Health for making this event possible!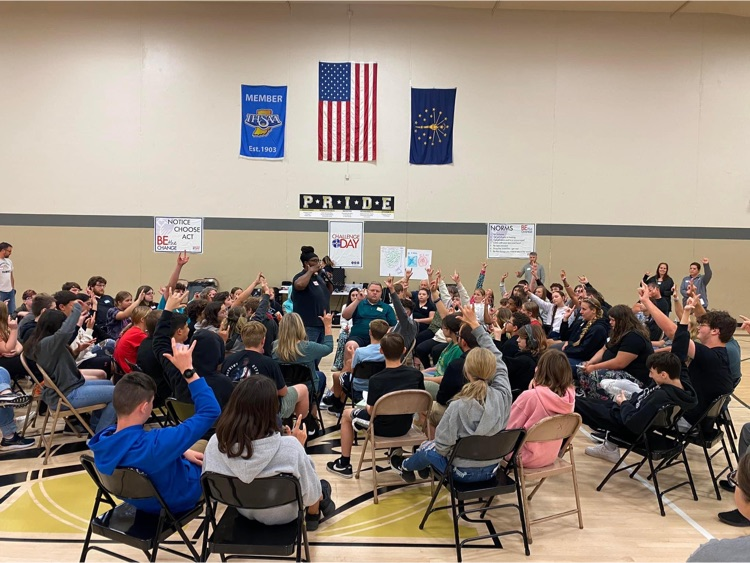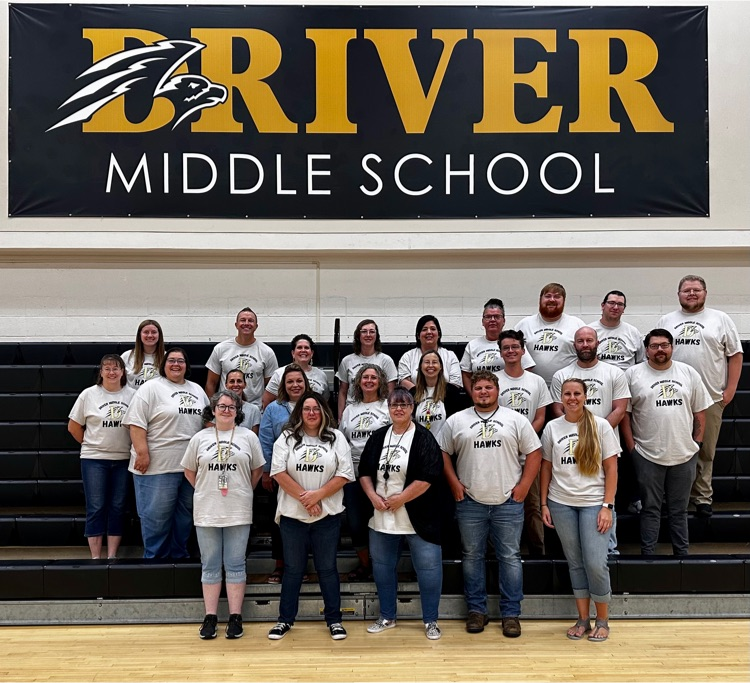 School picture day is coming up Thursday, August 17th! Things to know before photo day: If paying with cash, check or money order, please have your order form filled out completely, with exact payment sealed in the envelope. The student will turn this in on photo day (envelopes will be sent home with students). You can also prepay and order securely online by following the steps below… - Online ordering is OPEN NOW and will be CLOSED 24 hours after photo day! - Visit
http://crabtree-photography.hhimagehost.com/DriverMiddleSchoolFallPortraits2023Prepay
- Enter your students first, last name and grade. If you have more than one student AT THIS SCHOOL, you may enter their information as well. This is how Crabtree Photography will match the photo to your order. - Choose your package for the first student, and/or add-on items, add to your cart. - Repeat the process if you have more than one student. - Click on your cart and complete the check-out process. - You will receive an email confirmation within 24 hours of placing your order. If you do not, please call the Crabtree Photography office (765) 747-6971 to check the status of your order. - There's no need to bring any paperwork with you on photo day! When you receive the email confirmation, Crabtree Photography has received your order! - After the 24 hours, your order may be subject to additional fees so please act NOW. Please contact the office if you have questions! 🙂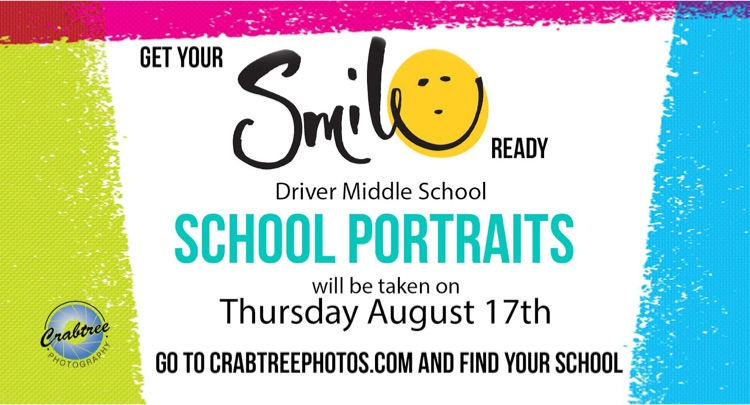 RANDOLPH CENTRAL OPEN HOUSES TONIGHT (8/8) WCHS Freshman Frenzy 7:00 PM Door #1 Parents pick-up Freshmen @ 7:45 Lee L. Driver Middle School 6:00 - 7:00 PM Sixth Grade Meeting from 6:00-6:30 Deerfield Elementary School 5:00 - 6:00 PM Willard Elementary School 6:00 - 7:00 PM O.R. Baker Elementary School 5:00 - 6:00 PM

Randolph Central Parents, I hope your family had a restful summer break. Much has happened over the summer in preparation for this school year including several facility projects. We have a full staff and are excited about seeing your child(ren) tomorrow (8/9). Every Wednesday, including the first day of school, is an early release day. Usually, this is for professional development time, but on the first day of school this time is used to help students learn the process of getting to the correct bus and it allows for more time as some of the bus routes have been reorganized. Please click the link below to see the Wednesday early release schedule as well as the other schedules..
https://www.rc.k12.in.us/o/randolph-central-school-corporation/page/dismissal-times
Thank you! Rolland Abraham

DMS Families: 2023 Driver Middle School Football Equipment handouts will be Monday August 7th and Tuesday August 8th from 3:30 to 5:30 in the middle school gym. Practice will start August 9th right after school. Practice schedules will be available at equipment pick up. All athletes must have a physical on file and all paperwork signed in Final Forms. Please register at:
https://randolphcentral-in.finalforms.com
. Please contact the DMS office with any questions. Thank you!

DMS Families: There are several items on the DMS homepage under the NEWS section that will support you with preparing for the 2023-2024 school year. Click on "see all posts" to gain access to registration information, supply lists, Open House information and the free and reduced lunch application. Please contact the DMS office with questions!

We are proud to announce the 2022-2023 Driver Middle School Teacher of the Year, Mrs. Shawna Taylor! Mrs. Taylor exemplifies the role of a teacher in every way – she is dynamic, humble, driven, and compassionate! She is a leader in our school who demonstrates a quiet and incredible strength as she supports and guides those around her, sharing her perspective in a clear and decisive manner. Mrs. Taylor instructs her students in creative and actively engaging ways; she pushes them to excel in their learning. She truly has a passion for developing young learners to grow in their knowledge! Mrs. Taylor is one of the most tenured teachers on staff and her abilities, expertise, and experience are second to none. She is a life-changer, a difference maker, a true champion of education, and a treasure at DMS. We are so thankful she is a part of the Driver family. Congratulations, Shawna, on this well-deserved honor!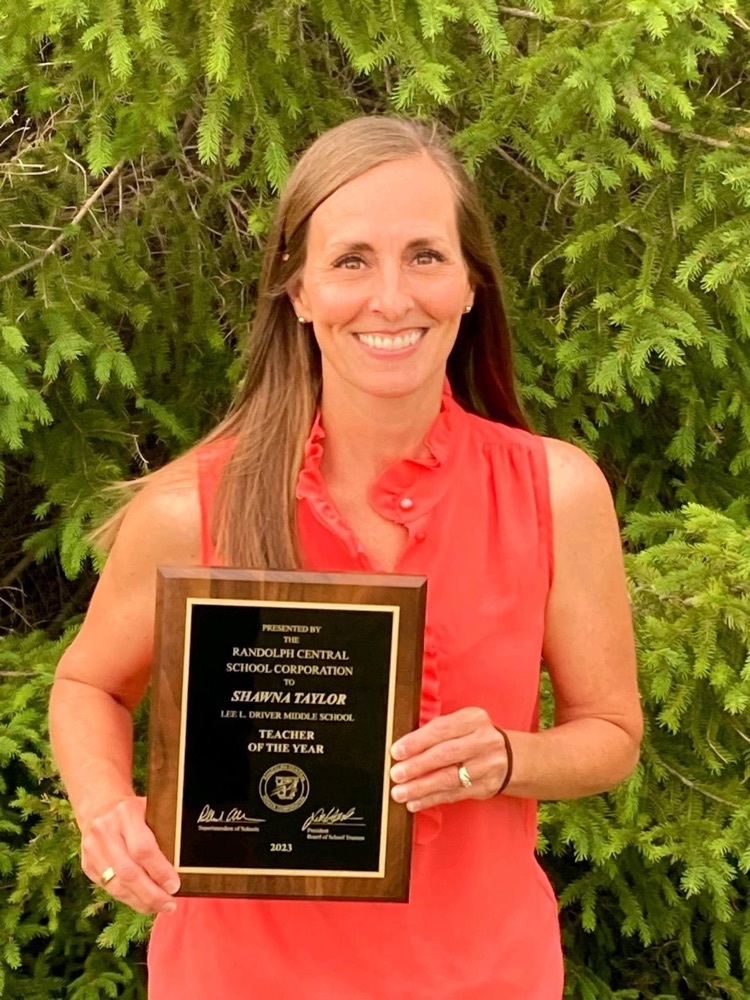 Honor Rolls for Driver Middle School, 4th nine weeks grading period! #GoHawks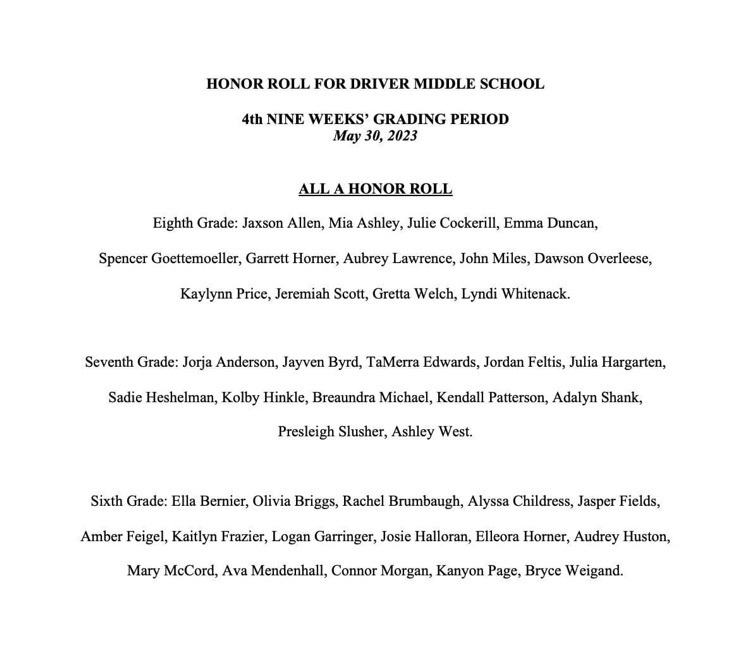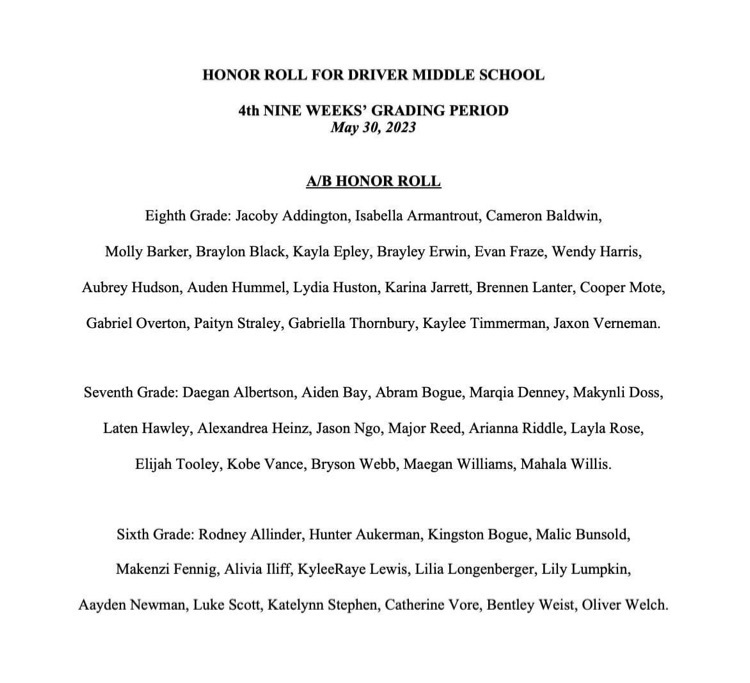 Semester 2 Honor Roll, 2022-2023. Great job everyone! #GoHawks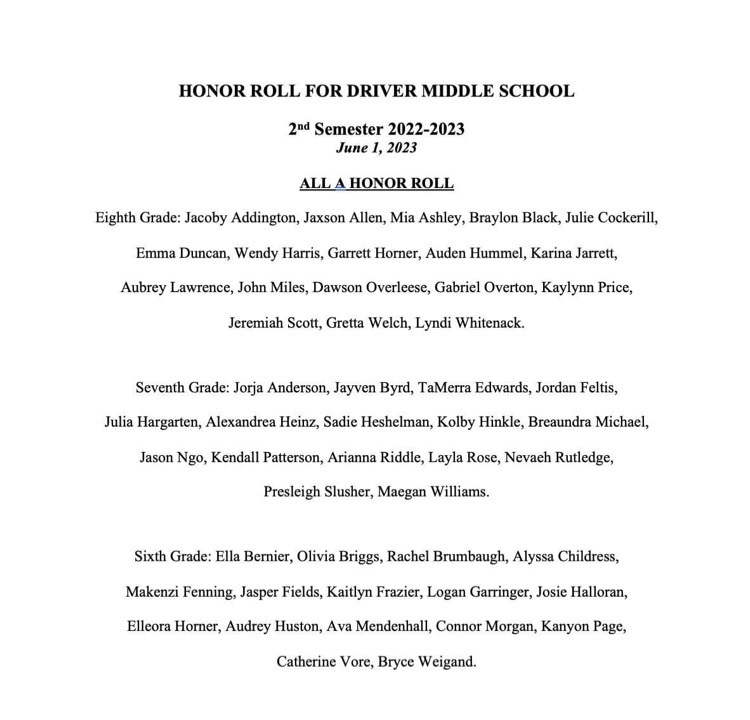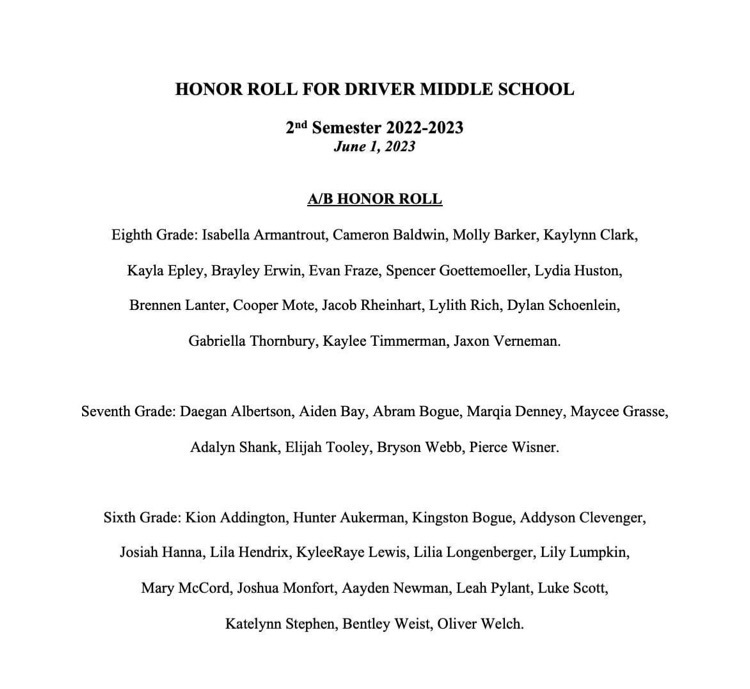 We are proud to announce the winners of the 2022-2023 Gary Harvey and Bev Jones sportsmanship awards: Auden Hummel and Garrett Horner! These 8th grade students played at least 3 sports this year and demonstrated great sportsmanship throughout; this award was voted on by all of the DMS coaches. Congratulations to Auden and Garrett on earning this well deserved honor!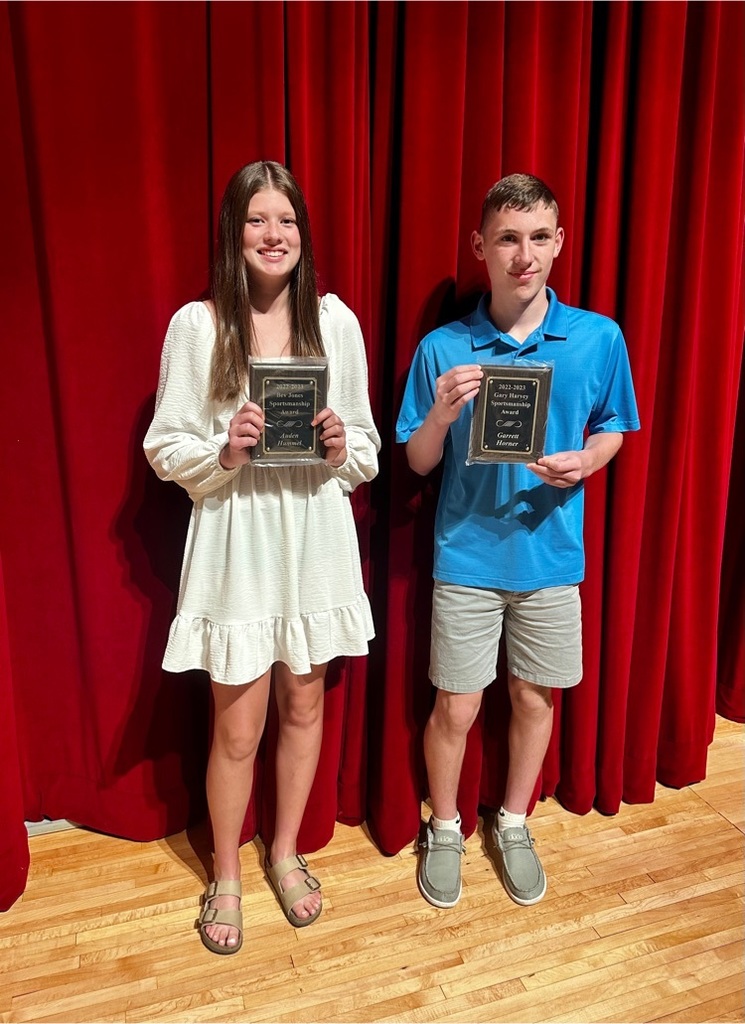 Major congratulations are in order for Kayla Epley, Aubrey Lawrence, and Kaylynn Price; these three ladies qualified for the RC PRIDE Work Ethic Certification at Driver this year! To receive this honor, they had to maintain a GPA of 2.0 or higher, had an attendance rate of 98% or higher (less than 4 tardies or sign in/outs), received 1 or less discipline referrals this year, and showed a dedication to serving others through logging a minimum of 4 community service hours. In addition, these students were presented to the DMS staff and had 3 teachers sign off verifying that they displayed Persistence, Respectfulness, Initiative, Dependability, and Efficiency (PRIDE) on a daily basis. The requirements for this honor mirror the requirements of the Governor's Work Ethic Certificate which can be obtained by seniors at their high school graduation. Wonderful job to you all, and thank you for demonstrating PRIDE through your 8th grade year!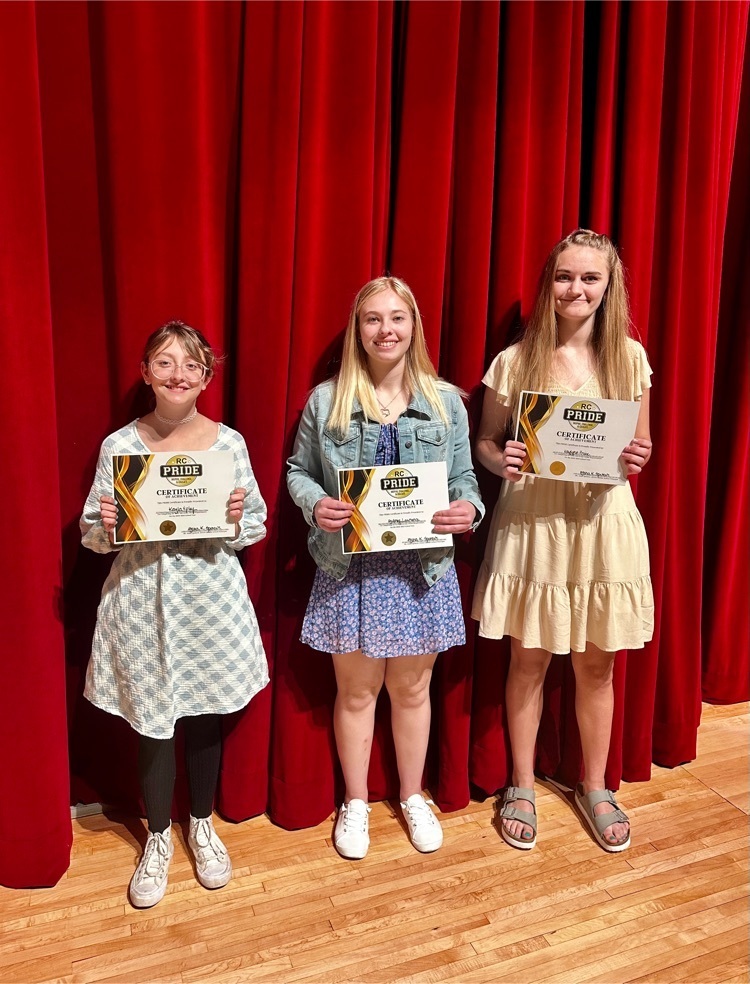 The Indiana Department of Natural Resources, Law Enforcement Division, Outdoor Education Section and the Indiana National Archery in the Schools Program would like to congratulate two DMS Students as Academic Archers this year. Awesome job Emma Duncan and Kaylee Timmerman!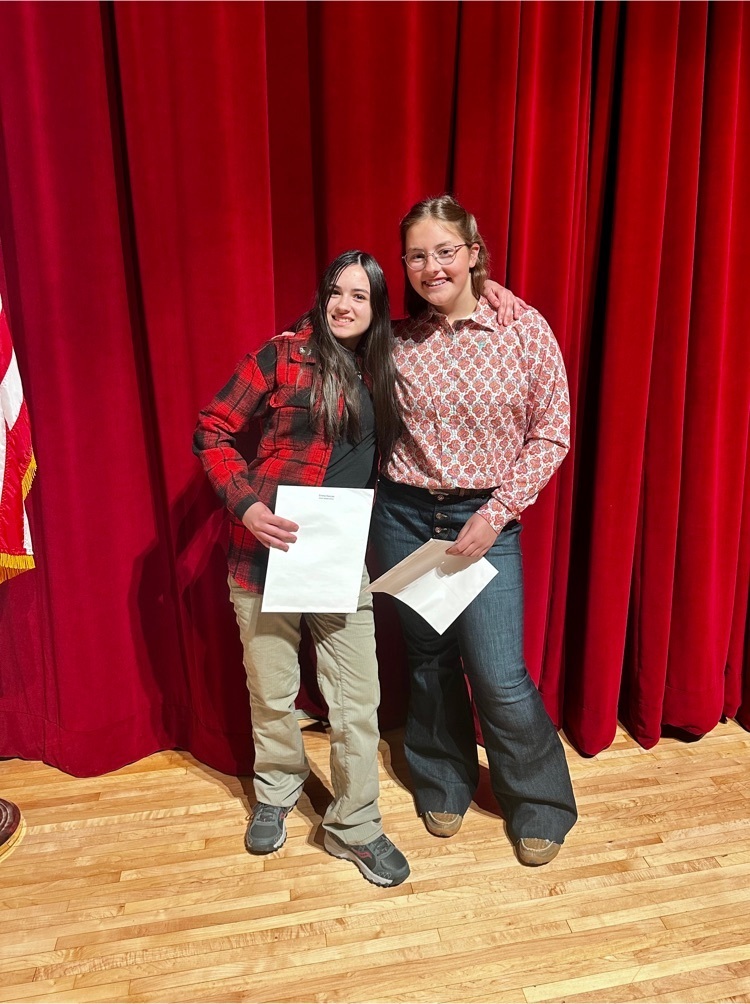 This year we created a new award that will hopefully become a tradition at DMS.. the Hawk Award! The purpose of this award is to celebrate our students, encourage RCSC PRIDE, and the following traits: good character, positive influence with peers and in the classroom, humility, academically motivated, and an overall good role model. Congratulations to Garrett Horner and Julie Cockerill for being the first recipients of this award and for setting the tone for all future Hawks on how to always put your best foot forward each and every day. Thank you for being great role models at DMS!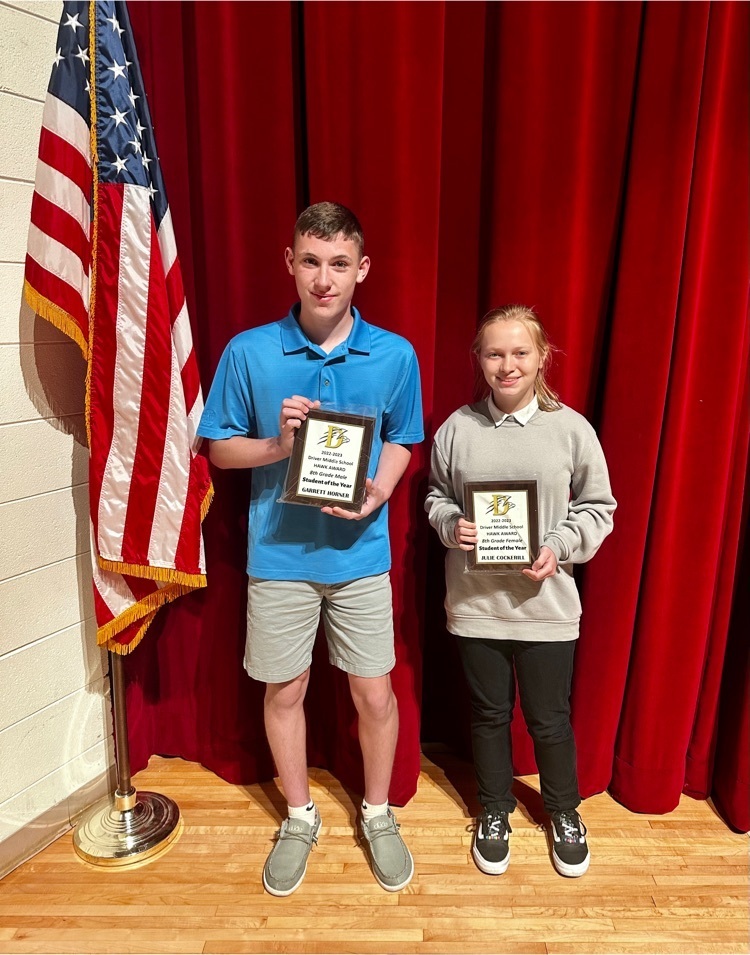 Last but certainly not least of our last day of school activities was the 8th grade field day & color wars! It was a beautiful afternoon to spend time outside working together and having fun! Best of luck in high school, class of 2027 - we will miss you! ❤️💙💛💚